Issue
If you have 5.3 (5.0004.1000.2) version and you have applied some 5.3 Fix Pack ie. FP20 in this example.

Error Code
If you have similar setup as above, you will run into this issue.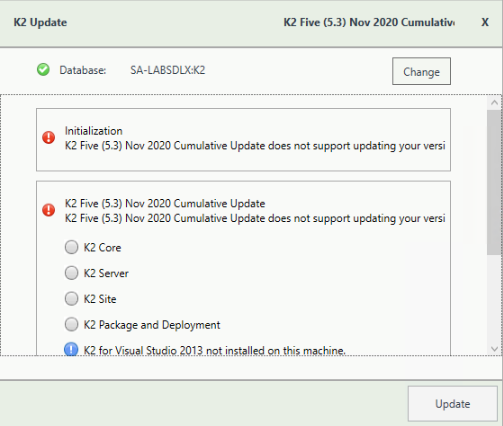 The latest release of K2 Five (5.3) Nov 2020 Cumulative Update will not work.
Resolution
Please contact Nintex Support and request for K2 Five (5.3) April 2020 Cumulative Update.  After applying April CU, Nov CU will be installed successfully.
Additional Information
Related Links