Howdy,
I'd like to ask if anyone knows about this approval feature for Nintex task emails. My org was previously using Nintex 365 and are migrating to NWC. Using N365, when task emails were emailed to staff for approval requests, the emails themselves would have this section at the top of the email which allows one button approval or rejection: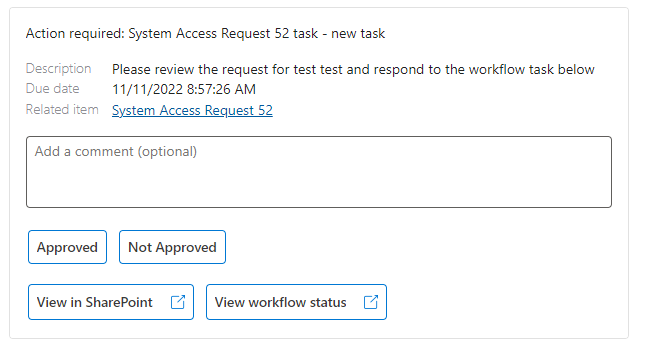 However this feature seems to be missing from the top of emails NWC task emails.

Would anyone know how to reinstate this feature in NWC task emails (or if it's not a NWC feature, please advise)?