Topic
Once you create a Botflow aka Script, if you want to schedule it, you can schedule through FoxHub.
Instructions
In FoxHub, go to Bot on the left menu and make sure it is online.
In the top right corner, click the plus (+) sign and you will get this pop up.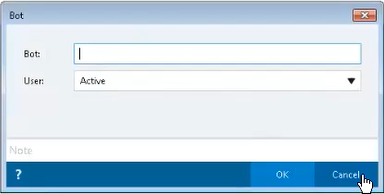 Type in the bot name (aka the machine name)
And click Active in the User box or change it as appropriate to your needs.
Alternatively, you can right click on the Bot and choose "Find."
This will bring up a list of the Bots on your domain.
Then click Jobs on the bottom left menu and you can click the plus (+) sign on the top right again or right click in the white space in the middle of the screen and choose "Add."
On this screen: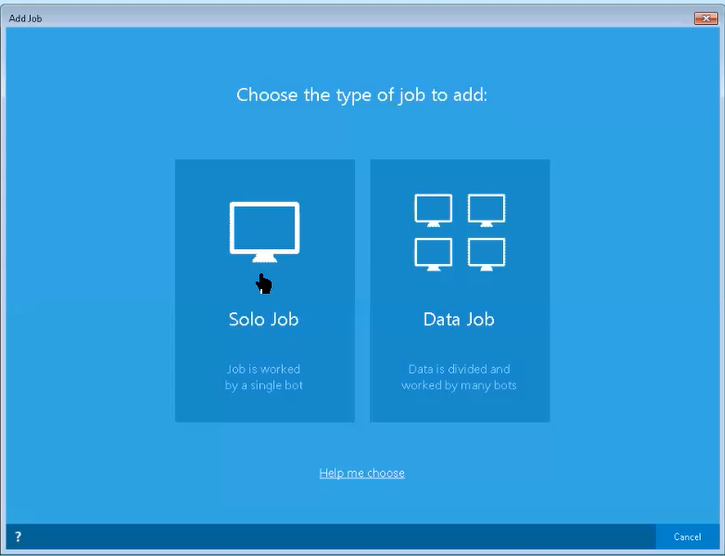 Solo is a job that has no data associated.
Data Job is a job that requires you to bring in data as well.
You will get the pop up box below for both, the only difference is the Solo one will not have a space to choose data.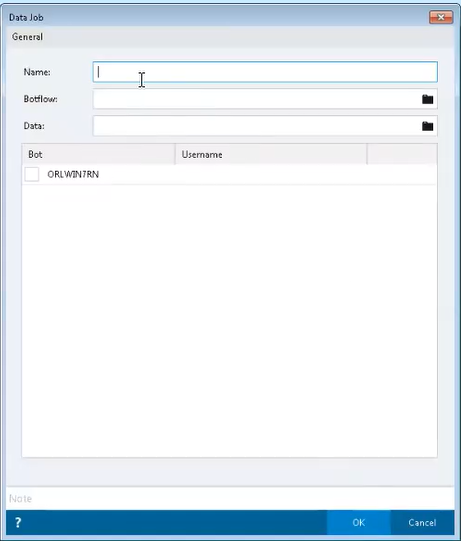 Name the job however you want.
Click the file folder on the Botflow line to find the botflow aka script.
If using Data, click the file folder on the Data line to find the data.
Select the Bot but checking the box next to the appropriate bot.
Click Ok.
Go to Schedule on the left menu.
Click the plus (+) sign on the top right.
Choose the Job, Start date and time and in the run box, select once.
Additional Information
If you want to run a job every weekday, you will need to create a schedule for Monday, then repeat the steps below for other weekdays. There is no option for all weekdays.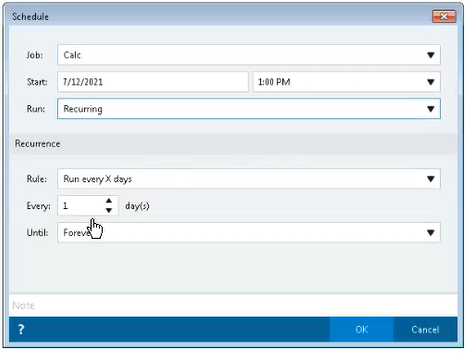 In the above screenshot, you would choose the Job, Start Date and Time and select "Recurring" in the Run box.
Then Change the boxes like this:

Rule = run every X days.
Every = 7 days.
Until = Forever.