Topic
Previously when the year format desired was four digits, the user would enter a 0 in the Year Format option below. 

This option is a Boolean and the default is a two digit year so when the user adds a: 
0 - this means the Boolean is false and will return a four digit year.
1 - this means the Boolean is true and will return a two digit year.
Instructions
Starting with version 17.4.1 of the Bot, an enhancement was made to this option since using True or False is considered a good practice with Booleans instead of 1 or 0.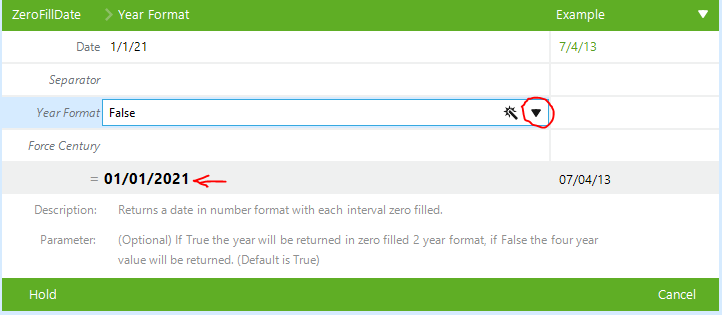 Now, the user will click the drop down at the end of the field and select True or False to get the desired outcome. 
Related Links
For more information regarding Formulas please follow this link:

Formulas in RPA