Hello,
we have SharePoint on prem and I am trying to update an item in a different list. The Problem is...the column name is dynamically (Budget2022, Budget2023....).
First I set a variable with the name of the column. I tried different ways to update the value, but not succesfull. 
At the moment I try with WebServices (UpdateListItems). But I need help with the Syntax. Or has somebody another idea?
I tried: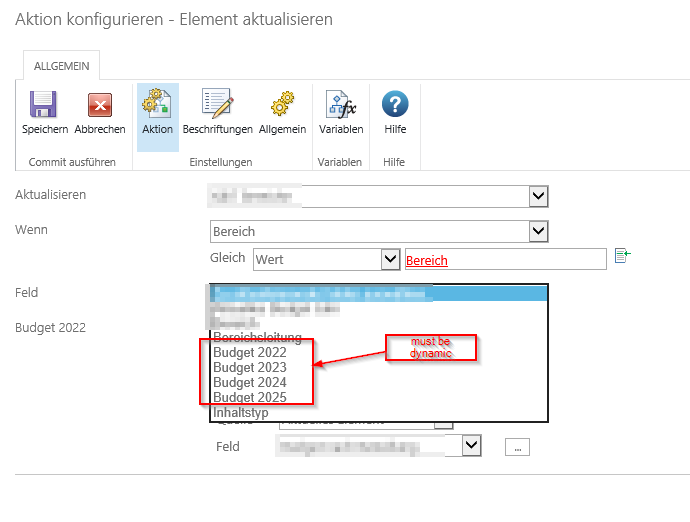 and: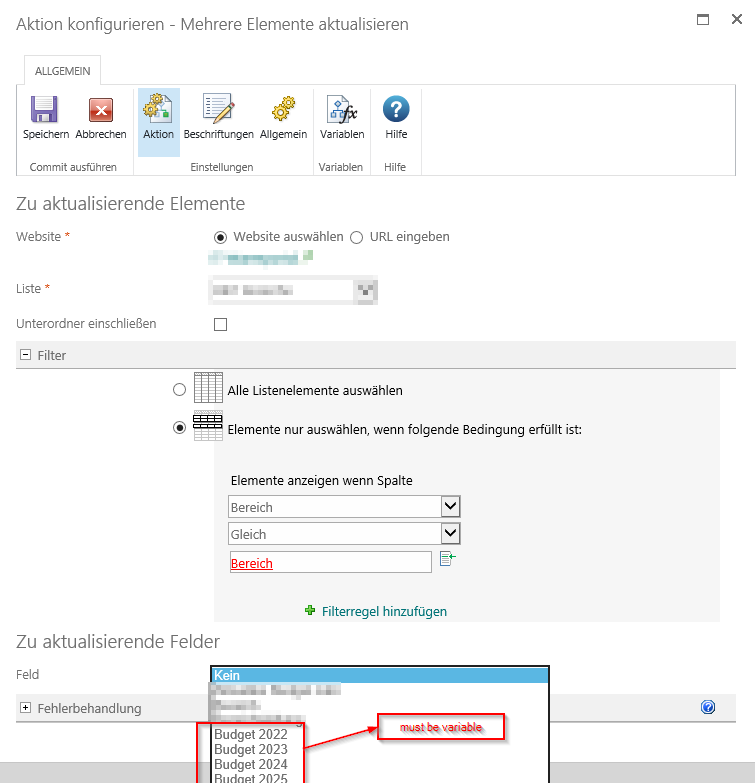 Anyone an idea?
Thanks,
David