Topic
Open Nintex Workflow for Office 365 Designer.
Create a workflow variable. 
Drag and drop Task action.
Open Nintex Task Form for Office 365 Designer and choose New Responsive Form. 
Utilize the Workflow variable by inserting the value from the Workflow Variable section.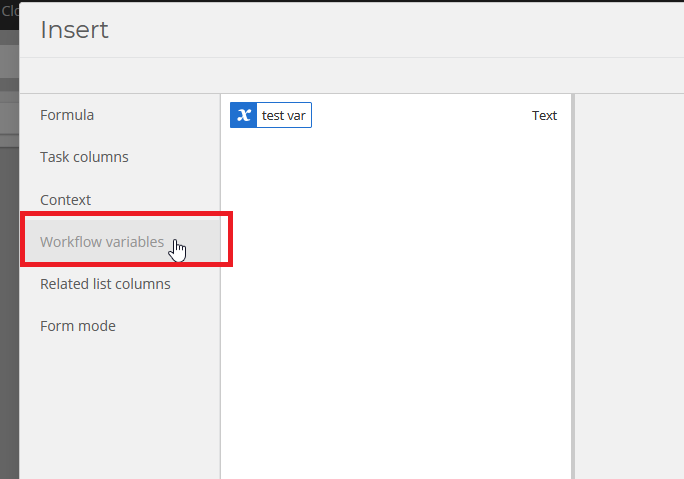 Additional Information
Workflow variables are available to be inserted under the Formula section, however, if the workflow variable name as a space it will not works. Therefore as a best practice and to make sure it will always work, we recommend inserting the workflow variable from the Workflow variables section. 
Related Links