Rich Text Controls disappear when switching between Tabs
KBS100186
PRODUCT
K2 Five
BASED ON
K2 Five 5.1
TAGS
SmartForms Designer
Rules
SmartForms
How to Document
This article was created in response to a support issue logged with K2. The content may include typographical errors and may be revised at any time without notice. This article is not considered official documentation for K2 software and is provided "as is" with no warranties.
Issue
You may notice your Rich Text Controls are missing: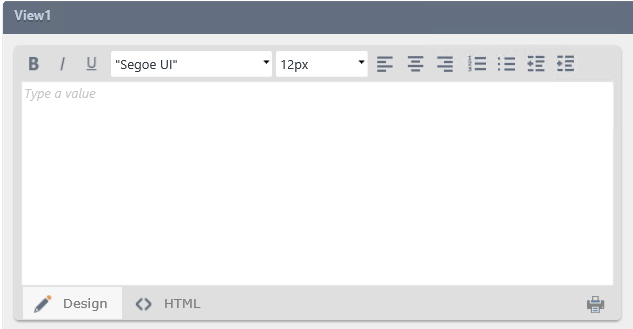 This is how it should look: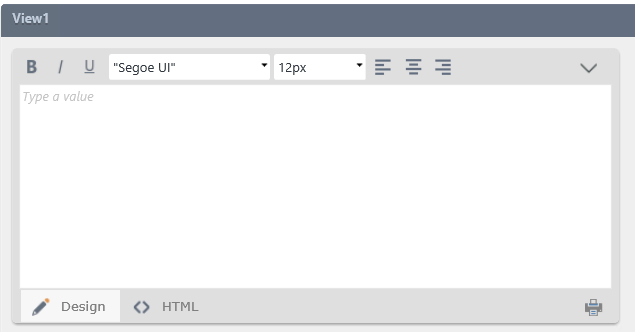 Symptoms
The issue may occur on your environment if the following happens:
•Your Browser zoom is on 90%
•Your theme is set to Lithium
•Collapse your View on Tab 1
•Switch to a different Tab
•Switch back to the original Tab, expand the View.
You will notice that some control options are missing on the Rich Text Control, perhaps even the drop-down arrow is missing.
Resolution
This is a known issue within the K2 Product, however there are workarounds.
Workaround 1
Change your zoom to 100% or 85%, the controls will render correctly.
Workaround 2
Enable the following rule on your Form, either via a Button click or via the "Execute a View Control method," specifically the Expand method: 
Actions > Execute a View Control method > Select the Rich Text Control > Refresh Toolbar

Please note, there is a separate fix for a similar Rich Text Control issue located here: http://help.k2.com/kb002651