Using mailTo link with SmartActions in K2 Five
KBS100152
PRODUCT
K2 Five
BASED ON
K2 Five (all)
SEE ALSO
How to Document
This article was created in response to a support issue logged with K2. The content may include typographical errors and may be revised at any time without notice. This article is not considered official documentation for K2 software and is provided "as is" with no warranties.
Objective
Actioning a SmartActions email will usually involve the following clicks:
Click Reply
Type the action desired
Click Send
This can be made more user-friendly by using a mailTo link, which will have only the following clicks:
Click on mailTo link
Click Send
Before You Begin
This KB exists for the legacy K2 designer, it will detail how the same functionality can be accomplished via K2 Five designer.
How-to Steps
Please complete these steps:
1. Add the [Hyperlink] function to the task notification email:
2. Give the hyperlink a Display Name (detailing the action to be taken).  The URL field will be:
mailto:k2service@denallix.com?subject=Approve%20Email&body=Approve%0D%0A[URL Encode Function]
We are specifying the Subject field (so that the missing subject warning is not displayed) and passing in the appropriate action ('Approve' in this example) in the body along with %0D%0A which is a newline encoding. Then lastly, dragging and dropping the [URL Encode] function at the end of it.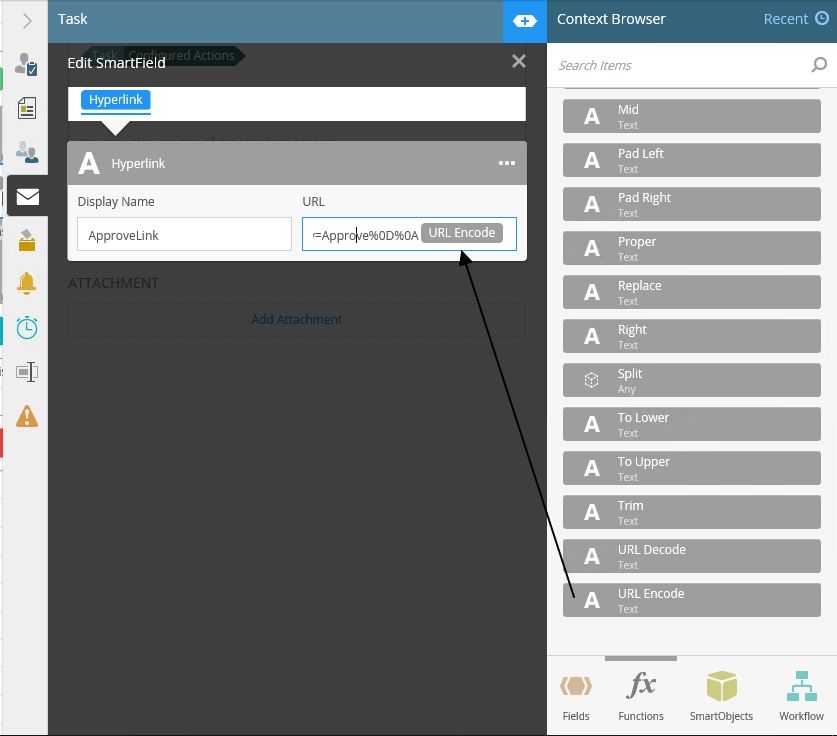 3. Within the [URL Encode] function, we are passing in the [Serial Number] from the Context Browser > Workflow > Task location: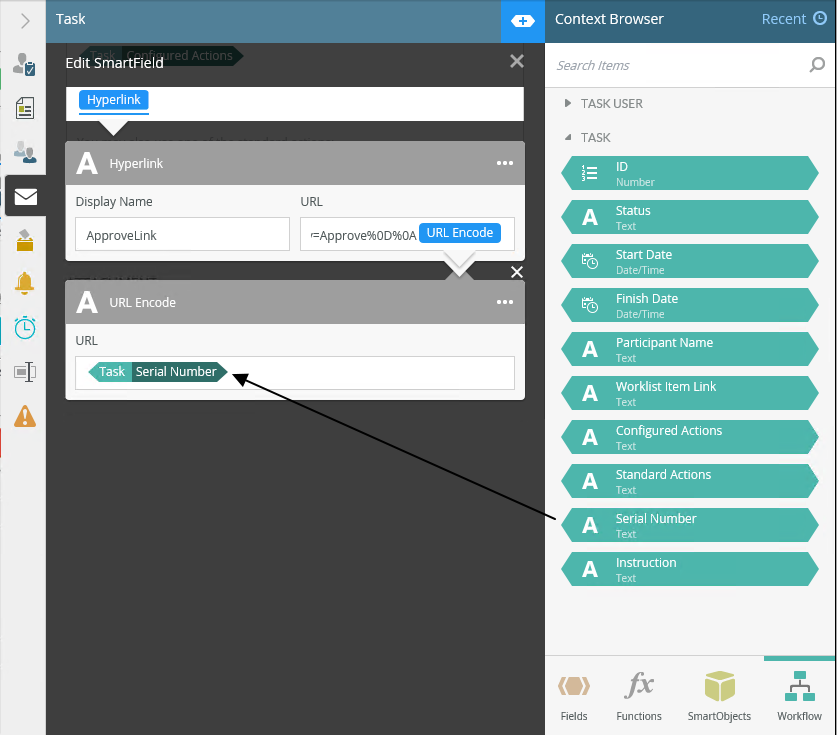 4. The resulting email when clicking on the mailTo link will look like this example: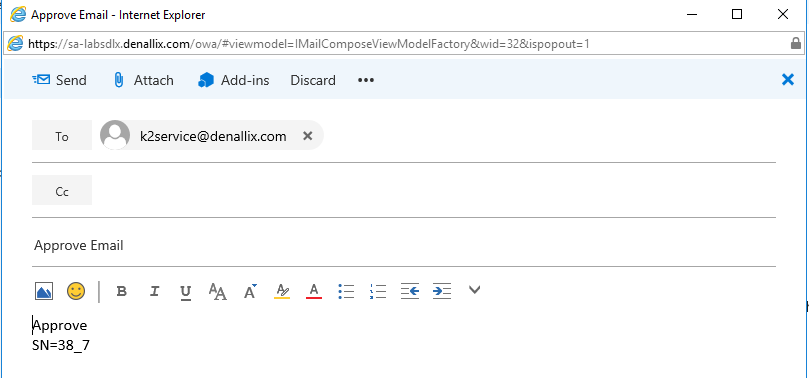 The user will just have to click Send to take the 'Approve' action.