Those with workflow enterprise subscriptions also have access to Nintex Analytics. With Nintex Analytics, you're provided with a robust data infrastructure to support reporting on workflows across your entire Nintex deployment. Nintex Analytics gives you visibility into vital data like the total number of published workflows, most commonly used workflows, top workflow developers, and more.
Built using state- of-the-art data technology
Azure Data Bricks and Data Lake technology ensures the highest possible performance allowing you to gain key insights into how your workflows are being used.
Data accuracy
Make critical decisions based on detailed data to drive optimization and return on your Nintex investment.
Simple and easy to use
Pre-built dashboards (see examples below) allow you to visualize data across your organization efficiently.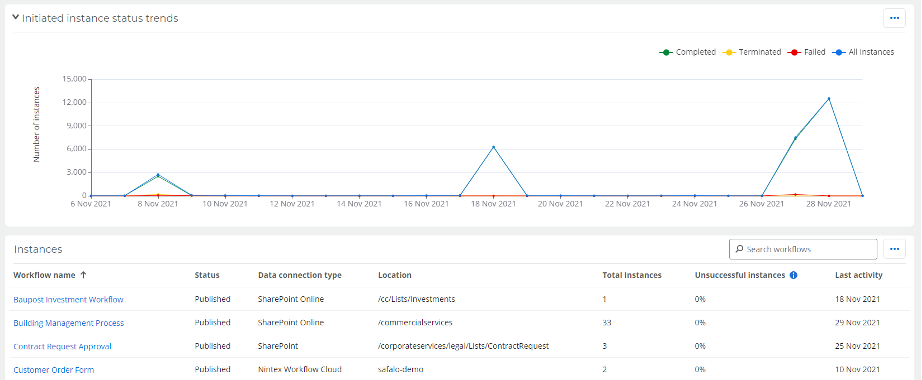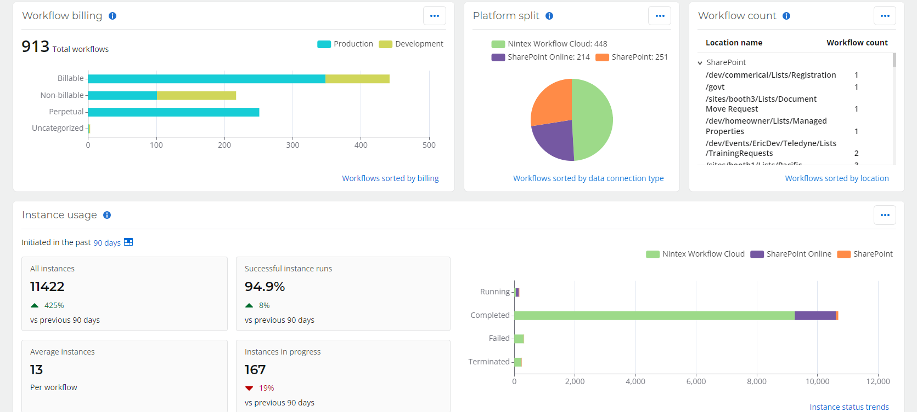 For more information about Nintex Analytics, check out this video from the Nintex Analytics product Manager, Cheyanne Ong.