Topic
Partner accessing their customer's Nintex Customer Central.
Instructions
Partners are not able to access a customer's Nintex Customer Central directly unless provided a specific email with the company domain. The prefered method is as follows:
For your Partner to be granted access to Customer Central, please have the Customer Central Admin take the following steps:
1. Sign into https://customer.nintex.com
2. Select Contacts from the left-hand navigation menu.
3. Select the Add Contact button on the right-hand side of the page.
4. Select Delegated User from the Role menu.
 

Delegated Contact icon:

Note: If your Partner is not listed in the step below (5), please reach out to your Account Manager to get them associated as an active partner.


5. Select the Partner account and desired contact for delegated access.
6. Select Submit.

Once submitted, the chosen Partner Contact will be able to access Customer Central via the Partner Portal. The Partner will need to choose the My Customers Tab > Select Delegated Access > Then select the Customer Account from the list.
Note: If the Partner is unable to view the My Customers Tab, Please have them reach out to their Partner Account Manager.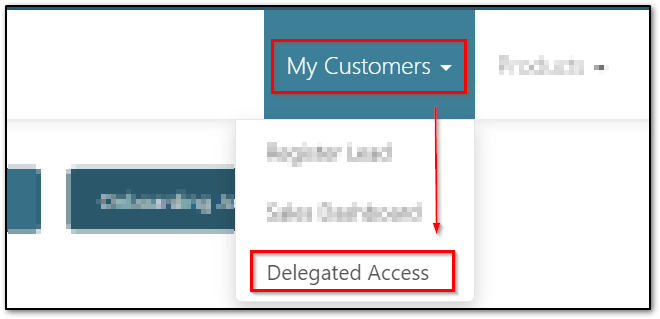 Additional Information
Related Links