Remote P&D Tool not prompting for login: "Primary Credentials Not Authenticated"
kbt149904
PRODUCT
K2 Cloud
TAGS
Deployment
Package and Deploy
This article was created in response to a support issue logged with K2. The content may include typographical errors and may be revised at any time without notice. This article is not considered official documentation for K2 software and is provided "as is" with no warranties.
Issue
When using the K2 Cloud P&D remote tool, upon opening it should allow you to authenticate via MS Login. In some cases, this login is never shown (sample below), or it quickly pops up and disappears and then uses cached credentials from your machine and fails to authenticate with the K2 Cloud instance it's trying to connect to.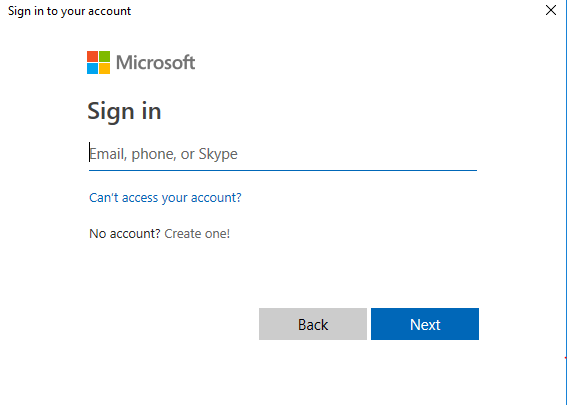 Symptoms
The user is not prompted to authenticate and uses cached credentials on the machine causing "Primary credential not authenticated" errors when trying to create or deploy a package.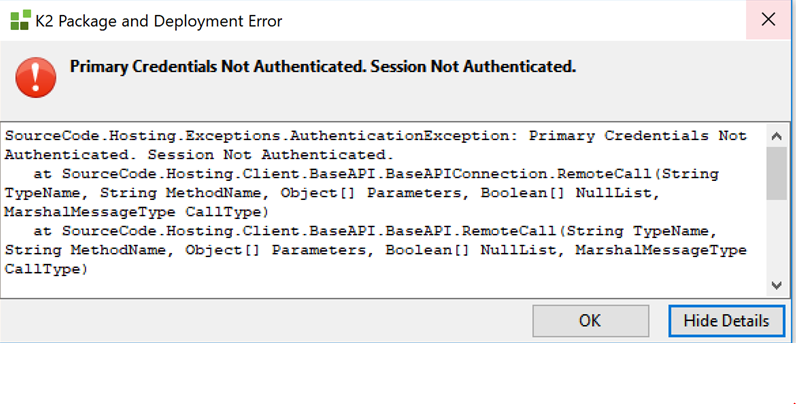 Troubleshooting Steps
This is caused by the cached MS account on the machine.
Search for "Sign-in Options" in System Settings > navigate to Access work and school. Do you have an MS login stored there? If so, you need to remove it because the MS login prompt will use those credentials, and not allow you to provide credentials.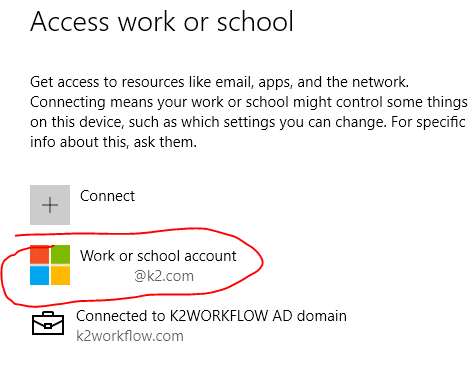 You can also try the following:
- Open the Control panel on your computer and click on "User Accounts." Click on "make changes to account in PC settings".
- Click on access "work" or "school" and the chances are you have more than one account in there.
- Click on Manage your Account:

- Select the right one
- Click sign out of everywhere: