"Thread 1: List does not exist. The page you selected contains a list that does not exist. It may have been deleted by another user" error appears
kbt137344
PRODUCT
K2 blackpearl 4.7
BASED ON
K2 blackpearl 4.7
This article was created in response to a support issue logged with K2. The content may include typographical errors and may be revised at any time without notice. This article is not considered official documentation for K2 software and is provided "as is" with no warranties.
LEGACY/ARCHIVED CONTENT
This article has been archived, and/or refers to legacy products, components or features. The content in this article is offered "as is" and will no longer be updated. Archived content is provided for reference purposes only. This content does not infer that the product, component or feature is supported, or that the product, component or feature will continue to function as described herein.
Issue
When attempting to change the scope of a list or library SmartObject to None, the following error appears: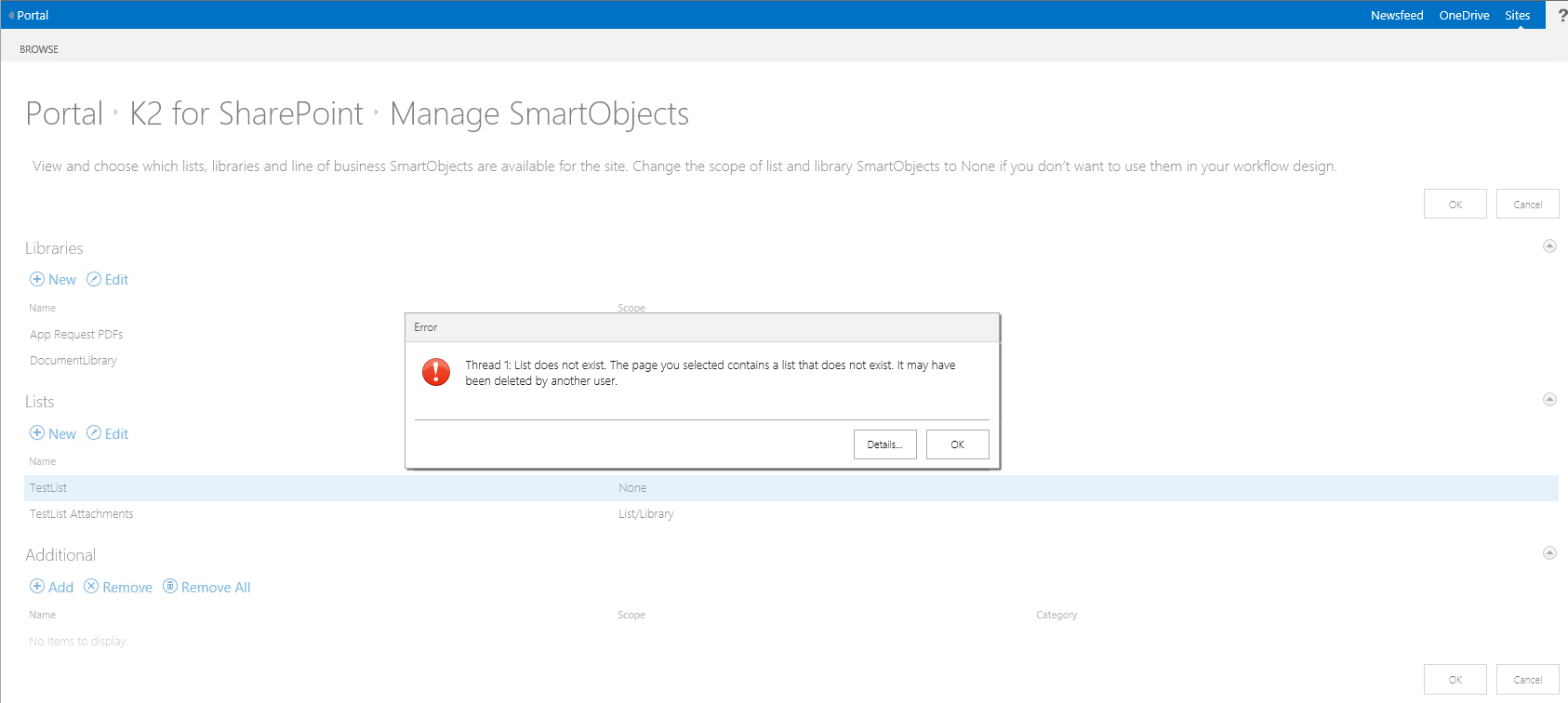 "Thread 1: List does not exist. The page you selected contains a list that does not exist. It may have been deleted by another user."
Symptoms
This is caused by the deletion of a list or library without first deleting the K2 artifacts; leaving behind K2 artifacts for a list/library that no longer exists.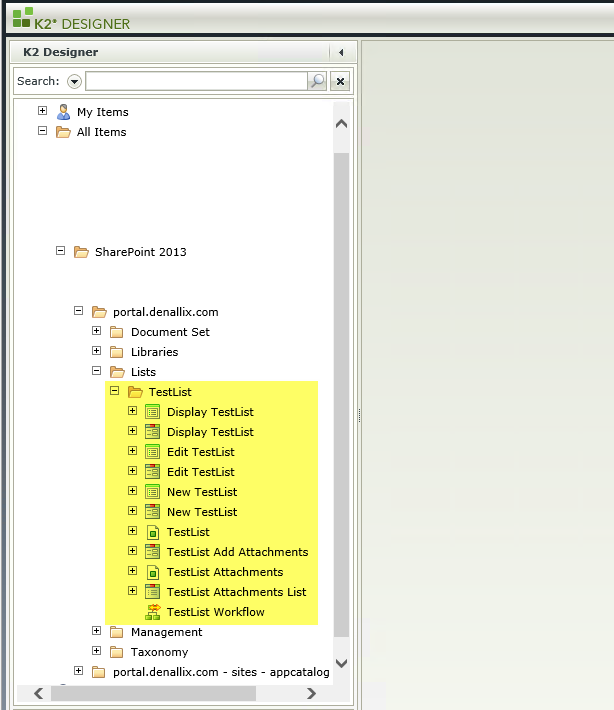 If you no longer wish to use a SmartObject/View/Form/Workflow, please delete these objects via the 'K2 Application' prior to deletion of the List/Library as per:
Resolution
Possible options to resolve this issue include:

A) Manually deleting all artifacts pertaining to this deleted list in the order below:
1. Workflow(s)
2. Form(s)
3. View(s)
4. SmartObject(s)
5. Category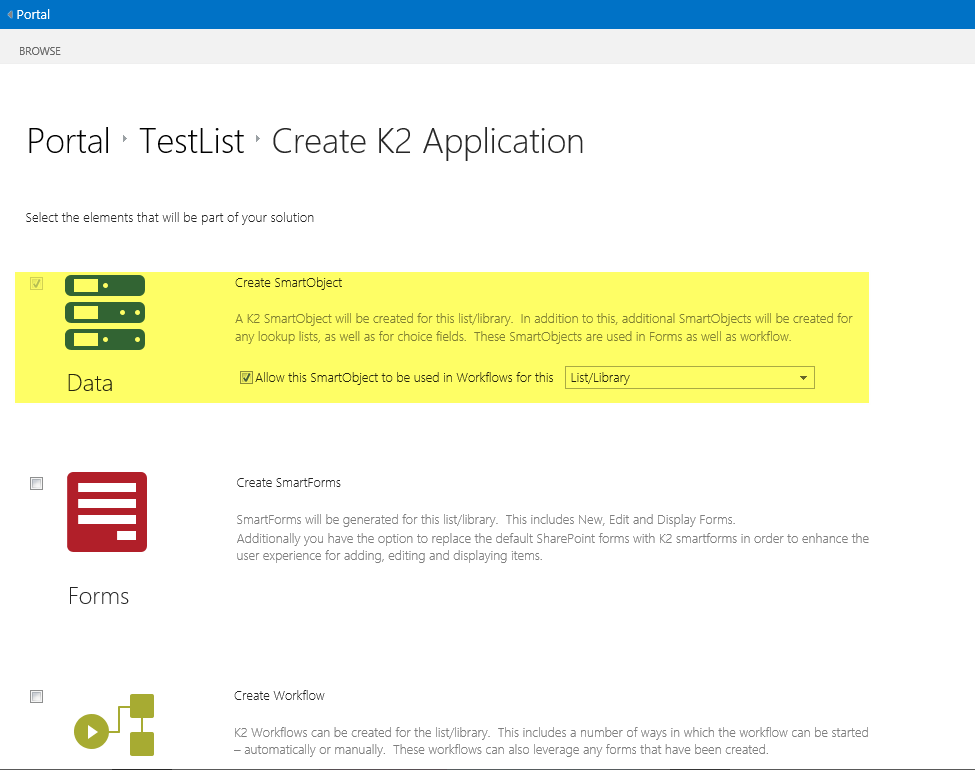 B) 1. Restore the list/library from the Site Settings > Site Collection Administration > Recycle Bin
2. Re-appify this list with the 'Create New Application' option; BUT select ONLY the 'Data Create SmartObject' option. This will re-appify the list and relink the objects; allowing for usage of the 'Delete All' option to delete K2 artifacts properly prior to the deletion of the actual list/library.