When opening a Project Solution in Visual Studio, nothing is loaded and an error may appear
kbt149209
PRODUCT
K2 blackpearl 4.6.11 to 4.7
BASED ON
K2 blackpearl 4.7
TAGS
K2 Designer for Visual Studio
This article was created in response to a support issue logged with K2. The content may include typographical errors and may be revised at any time without notice. This article is not considered official documentation for K2 software and is provided "as is" with no warranties.
LEGACY/ARCHIVED CONTENT
This article has been archived, and/or refers to legacy products, components or features. The content in this article is offered "as is" and will no longer be updated. Archived content is provided for reference purposes only. This content does not infer that the product, component or feature is supported, or that the product, component or feature will continue to function as described herein.
Issue
When trying to open Project Solution in Visual Studio, nothing is being loaded.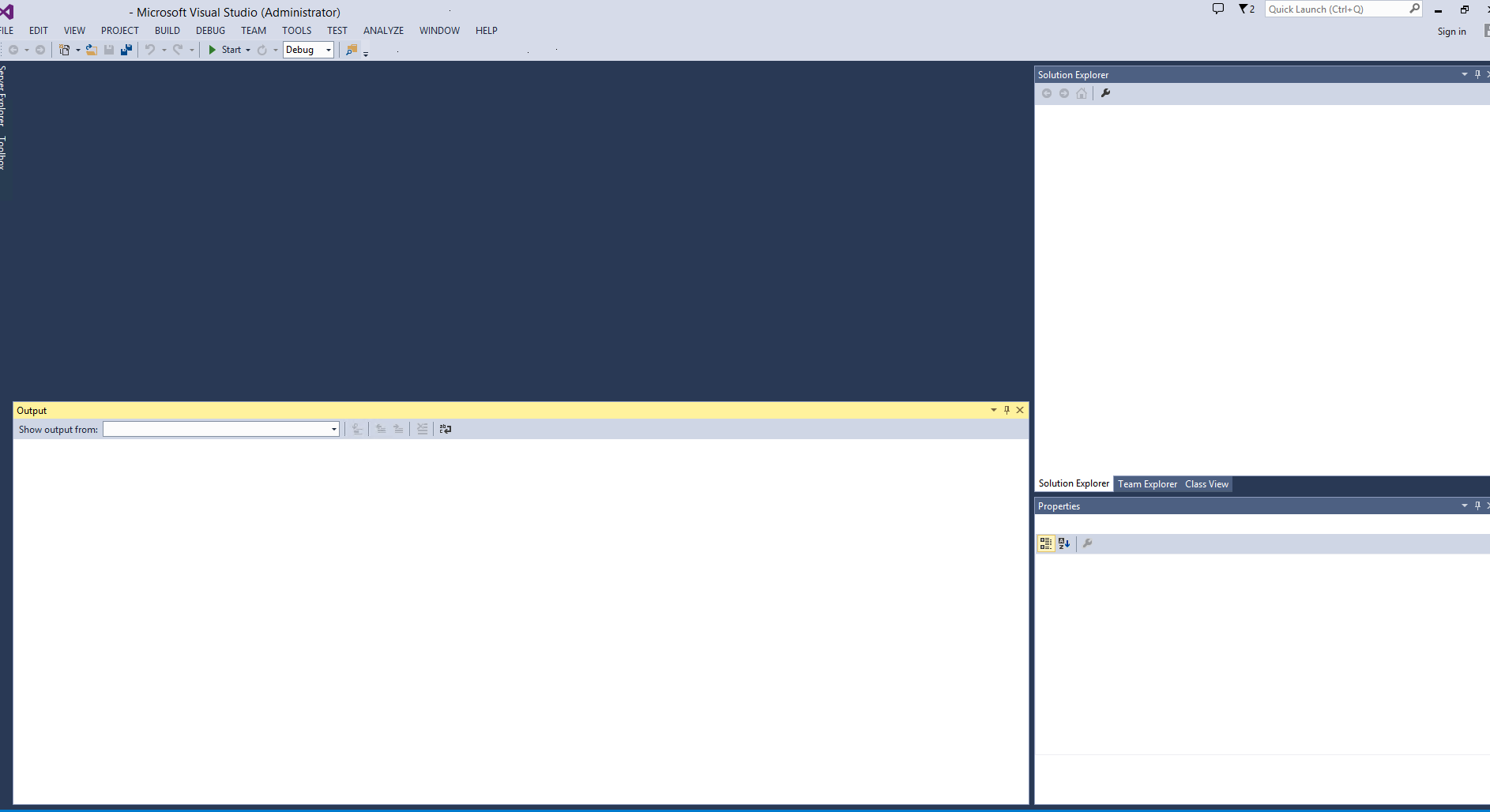 You may get the following error: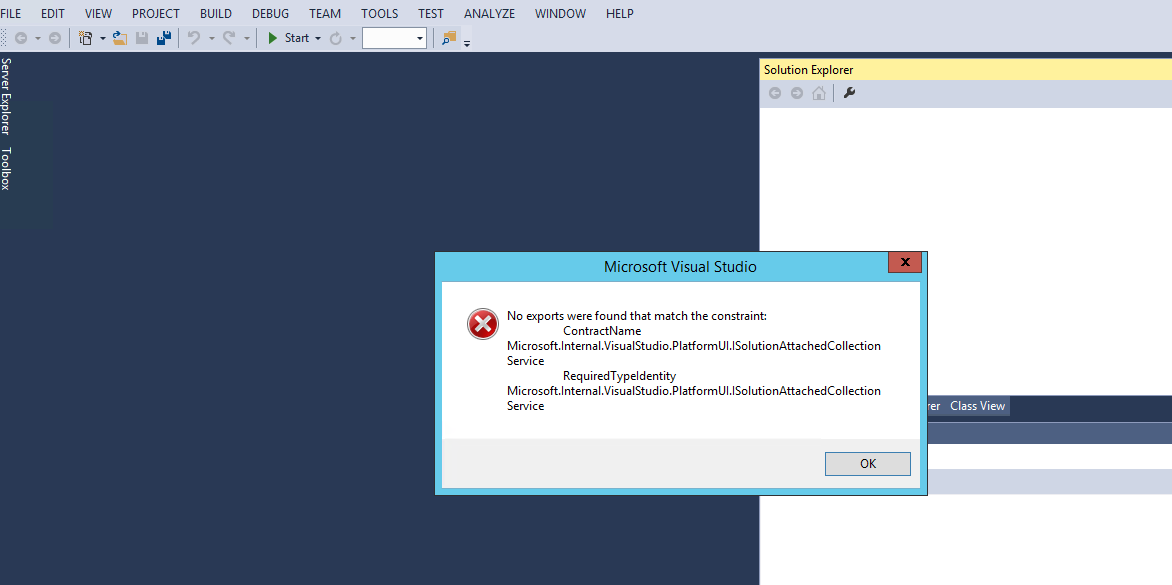 Symptoms
The solution could be opened before.
This may occur if you have recently performed an upgrade on your client components.
Creating a new K2 Project and workflow also resulted in the same issue: blank windows, with nothing being shown in Solution Explorer.
Troubleshooting Steps
To resolve this, please do the following:
Run the following command on your Visual Studio command prompt:
 

devenv.exe /resetsettings


 
If the above does not work, then delete or rename this folder and restart Visual Studio:
 

C:Users{your username}AppDataLocalMicrosoftVisualStudio12.0ComponentModelCache

 

The version of Visual Studio you have is specified by the number.
Visual Studio 2013 is 12.0
Visual Studio 2015 is 14.0
Visual Studio 2017 is 15.0