Viewflow shows the process instance as 'Active', although the process instance does not exist
kbt139653
PRODUCT
K2 blackpearl
This article was created in response to a support issue logged with K2. The content may include typographical errors and may be revised at any time without notice. This article is not considered official documentation for K2 software and is provided "as is" with no warranties.
LEGACY/ARCHIVED CONTENT
This article has been archived, and/or refers to legacy products, components or features. The content in this article is offered "as is" and will no longer be updated. Archived content is provided for reference purposes only. This content does not infer that the product, component or feature is supported, or that the product, component or feature will continue to function as described herein.
Issue
The Viewflow report shows the process instance status as 'Active', although the process instance does not exist.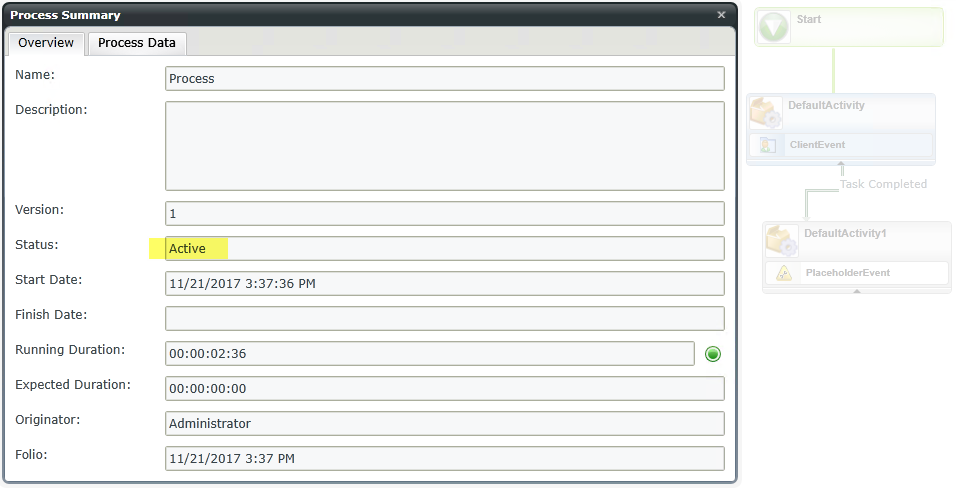 Symptoms
If access to the K2 database is possible, one can also query the [Server].[ProcInst] table for this process instance.  If the corresponding row does not exist in this table, then the process instance was likely somehow deleted.
In this case, it was determined that there had been a recent effort to clean up process versions.
http://help.k2.com/onlinehelp/k2blackpearl/UserGuide/4.7/default.htm#K2_Management_Site/Workflow_Server/Versions.htm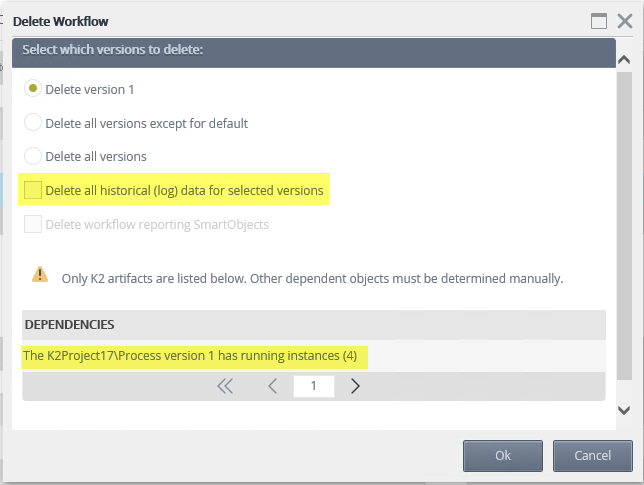 Any process instances still running on the process version being deleted will also be deleted.
However, if the 'Delete all historical (log) data for selected versions' option is not checked; this will leave behind inconsistent process instance statuses (Active, Running, Error) for non-existent process instances.
Troubleshooting Steps
1. Identify which process version this process instance was running on.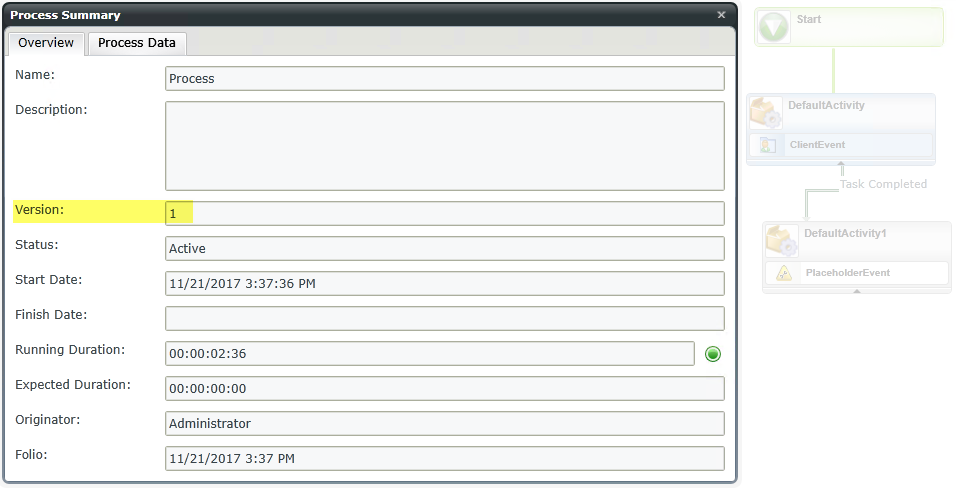 2.  Which process version remains?  Which version was deleted?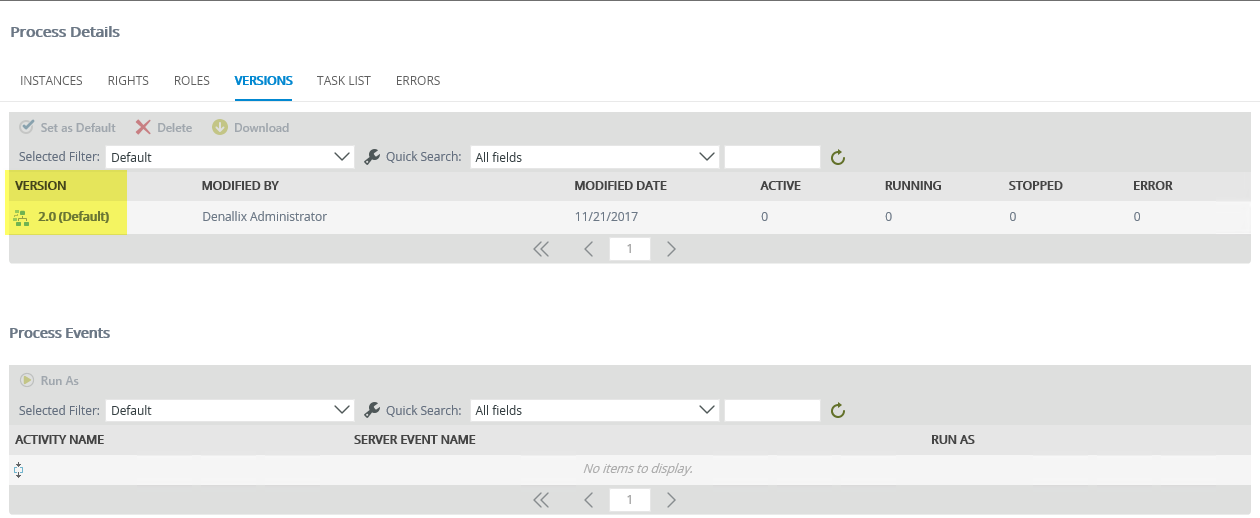 If the version does not exist, this indicates that the process instances were likely also deleted and only orphaned reporting data remain.
A behavioral change request was logged so that the reporting status for these process instances will be set to 'Deleted' if they are deleted by the deletion of a process version (without checking  the 'Delete all historical (log) data for selected version' option). 
Similar to deleting a single process instance, but without checking the 'Delete Reporting Data(Logs)' option: