Topic
When creating Data Connection for Office 365 in Nintex Analytics, a dialog as below appears.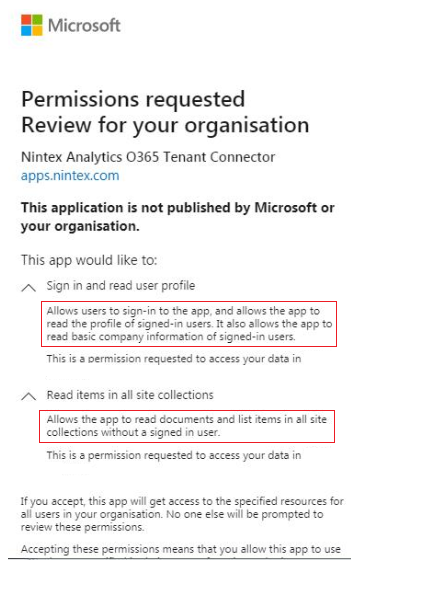 What information or data read by Nintex Analytics once the permission granted?
Additional Information
Nintex is not using this app to read any data or information. We use it for Authentication and Authorization purposes.
The app is installed automatically by Microsoft. We leverage the Nintex Workflow for Office 365 app for reporting on the Workflow.
Once the data connection has been added you can remove the app (Nintex Analytics O365 Tenant Connector) from your Azure AD Enterprise Apps.
Related Links