Issue
When using the Service Console or Lightning Console - Custom redirect behavior does not create a sub-tab causing DocGen Form Steps to refresh the Console instead of loading the expected Forms.
Note: This would occur for any redirects such as Email preview or Embedded Signing.
Below is the solution for all but specifies the Form Step Use-Case:
Drawloop DocGen is designed to work in the service console in a sub-tab as pictured below. This behavior can be seen with our standard URL button: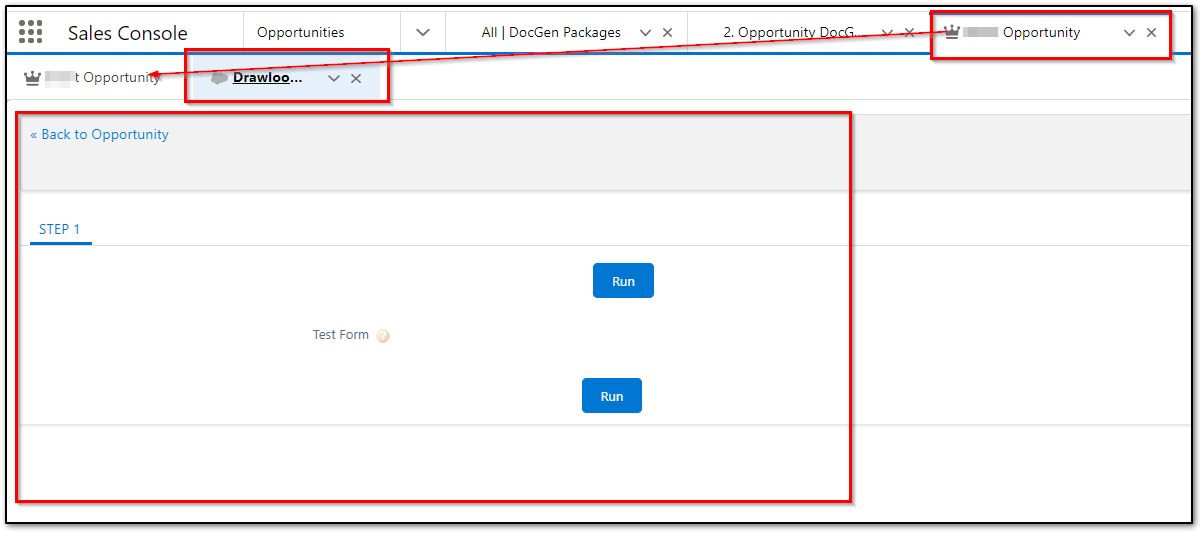 If redirecting via custom code and not specifying a subtab behavior – the console will refresh rather than load the Form Step interface. 
Error Code
None - The Console refreshes after clicking run 
Resolution
Additional Information
Form Steps are currently not supported in the Lightning Component.
Please post any additional use case functionality on our Uservoice page.
Related Links