"Worklist item could not be opened" when opening an Out Of Office Task
KBS100206
PRODUCT
K2 Five
K2 blackpearl 4.7
BASED ON
K2 blackpearl 4.7
TAGS
SmartForms
Workarounds
This article was created in response to a support issue logged with K2. The content may include typographical errors and may be revised at any time without notice. This article is not considered official documentation for K2 software and is provided "as is" with no warranties.
Issue
When setting a users "Out Of Office", the delegated user cannot action the "Out Of Office" user's work items. They experience the following error:
"Worklist item could not be opened. [User] is not allowed to open the worklist item with SN=XXXX".
Symptoms
You may specifically experience this issue when you try to open or action a worklist item from a Subform: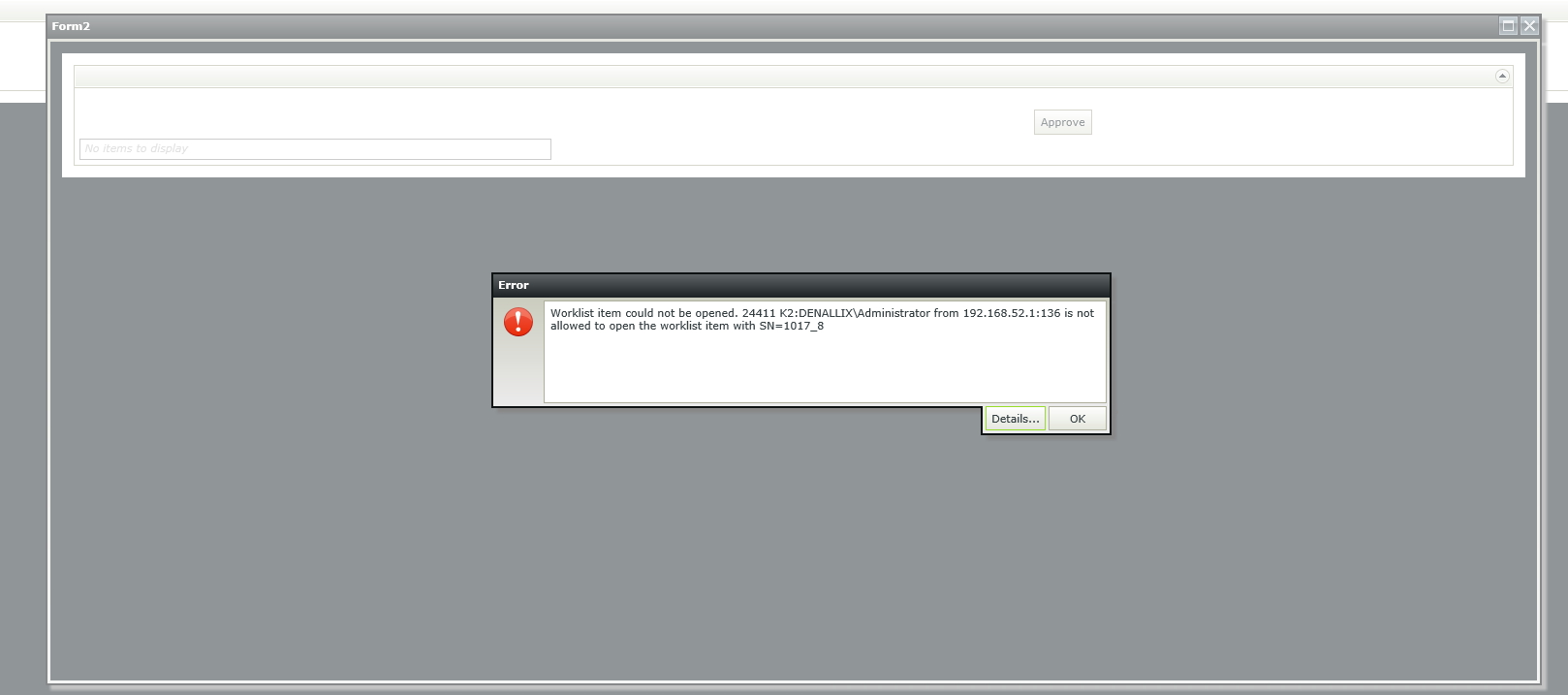 Resolution
This is a known issue, however it is expected in the K2 Product at this time. The development team are looking into adding this feature into the Product at a later stage.
Workaround
On the subview or subform, add the SharedUser parameter, on the main View or Form add the SharedUser parameter and a rule to transfer the task originator's (the Out of Office User) FQN to the SharedUser parameter. On the Open subform or View action, pass the SharedUser parameter from the main Form or View to the subform or View parameter.
Example: