Unable to set default Security Label for K2 Worklist Control
KBS100167
PRODUCT
K2 Five
K2 blackpearl
K2 smartforms
BASED ON
K2 blackpearl (all)
This article was created in response to a support issue logged with K2. The content may include typographical errors and may be revised at any time without notice. This article is not considered official documentation for K2 software and is provided "as is" with no warranties.
Issue
If you are using the K2 Worklist Web Part or the K2 Worklist control, when setting the Out of Office and performing a search, the search is always done against the K2 label by default. 

Symptoms
You will only be able to search for users or groups under the default, "K2" label. You will not be able to select another security label. You need to manually change the Security Label field to search against something else. 
Also see: http://community.k2.com/t5/K2-blackpearl-Articles/Multiple-Domain-configuration/ta-p/77447
Resolution
You are however able to select a different security label via the K2 Workspace > Settings option: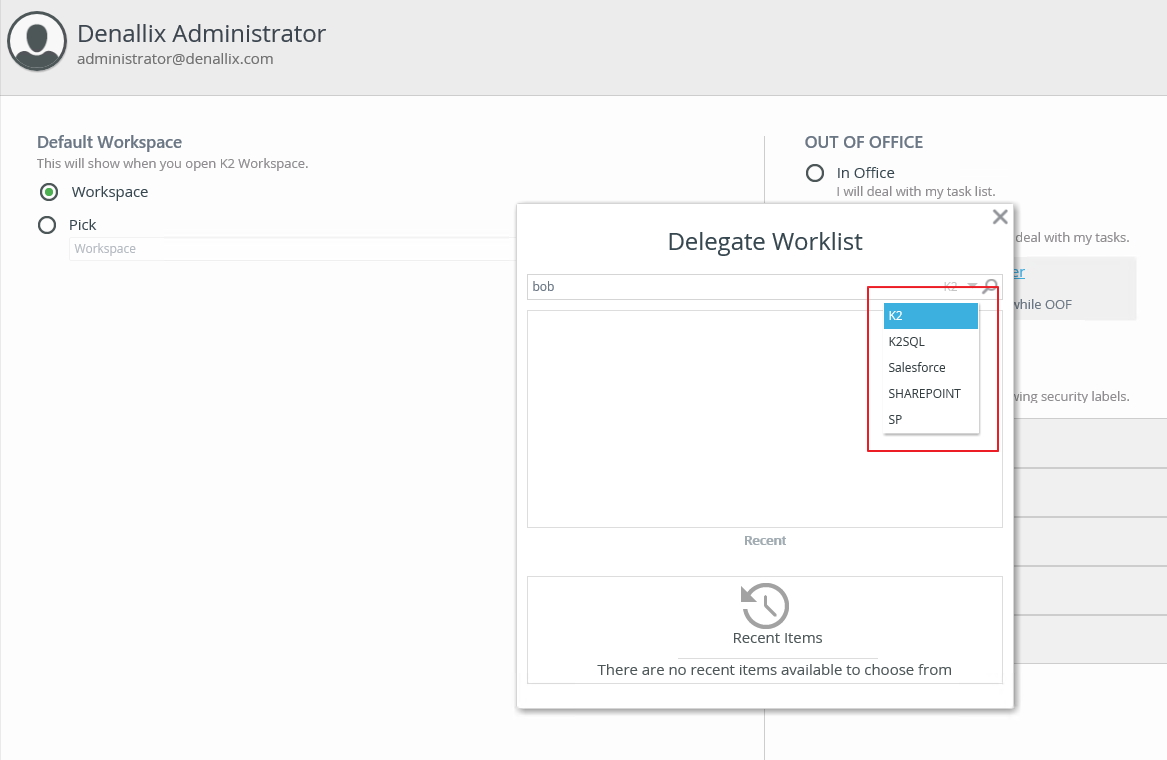 Currently, the K2 Worklist Web Part & K2 Worklist control were not designed to set a Default Security label.
A new idea has been logged on the https://ideas.k2.com portal to bring this enhancement to the K2 Product.