Unable to create login with "Windows NT user or group 'denallix.comk2webservice' not found" error appearing
KBS100102
PRODUCT
K2 Five
K2 blackpearl
BASED ON
K2 Five (all)
TAGS
Installation
Installation and Configuration
This article was created in response to a support issue logged with K2. The content may include typographical errors and may be revised at any time without notice. This article is not considered official documentation for K2 software and is provided "as is" with no warranties.
Issue
A configuration analysis and the installer trace logs shows the following error: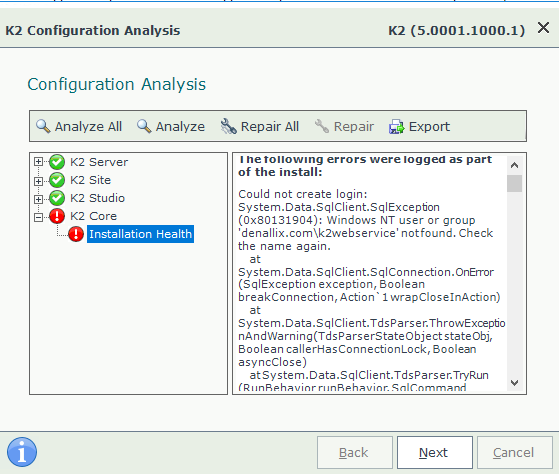 CreateSqlLogin.Execute: Logged Error: Could not create login: System.Data.SqlClient.SqlException (0x80131904): Windows NT user or group 'denallix.comk2webservice' not found. Check the name again.
Symptoms
This is caused by the K2 Setup Manager and IIS Application Pool accepting the account in the format 'denallix.comk2webservice'; but failing when attempting to create an SQL login with this value.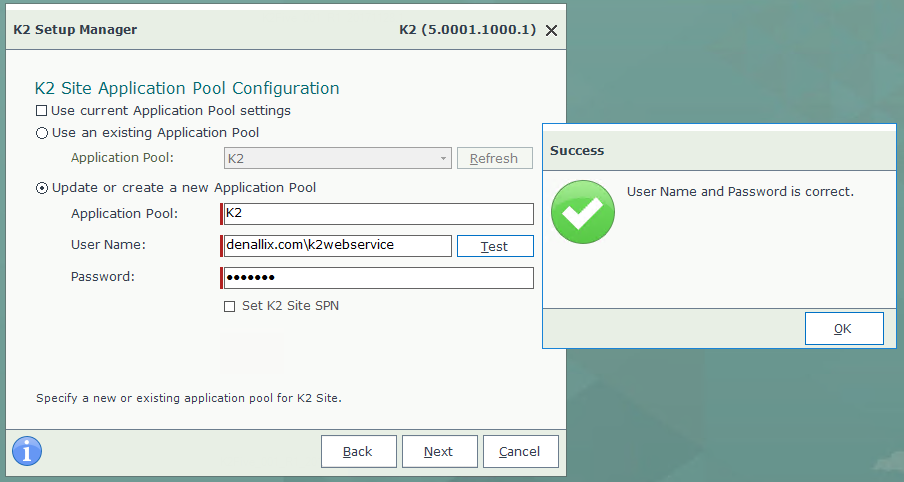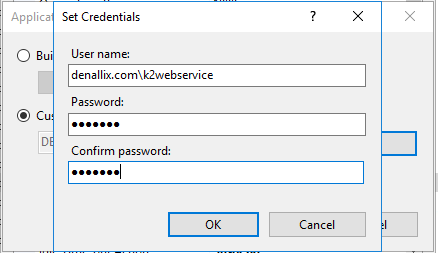 Resolution
To resolve this issue, the Application Pool Service Account should be specified in the 'DOMAINusername' format (i.e. 'DENALLIXk2webservice') as below: