K2 Package & Deployment - a "Unsupported schema version 24, version 23 or earlier is supported" error appears
kbt147788
PRODUCT
K2 Five
BASED ON
K2 Five (all)
TAGS
Deployment
K2 Server
Upgrading
This article was created in response to a support issue logged with K2. The content may include typographical errors and may be revised at any time without notice. This article is not considered official documentation for K2 software and is provided "as is" with no warranties.
Issue
The following error appears during Package and Deployment:
"Unsupported schema version 24 - version 23 or earlier is supported. Please update to the latest version. Parameter name: xml"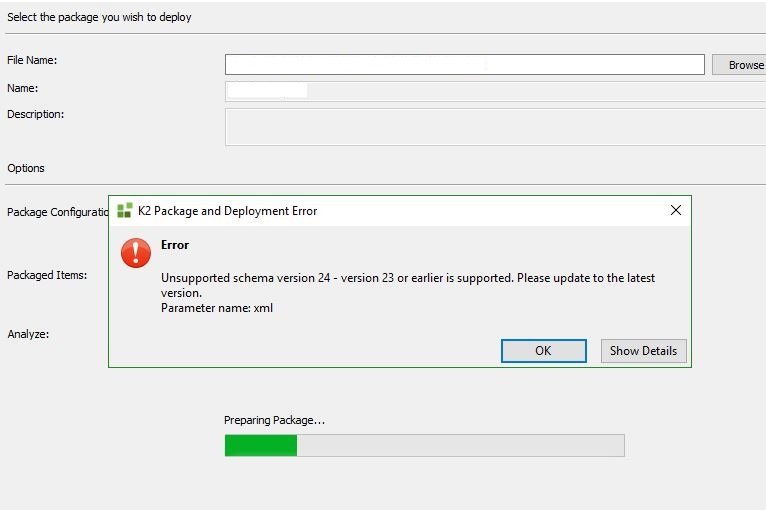 Symptoms
Deployment will
fail
and you will not be able to deploy your solution to the
destination
environment.
Resolution
You need to
install the same version of K2 Five Fix Pack
on the
destination environment
 as on the
source environment. 
The environments are not in
sync 
and is causing this error.