Error raised when accessing K2 Management
KBS100221
PRODUCT
K2 Five
K2 blackpearl 4.7
BASED ON
K2 blackpearl 4.7
This article was created in response to a support issue logged with K2. The content may include typographical errors and may be revised at any time without notice. This article is not considered official documentation for K2 software and is provided "as is" with no warranties.
Issue
When opening the license section in K2 Management an error is raised.

"Object Cannot be cast from DBNull to other types."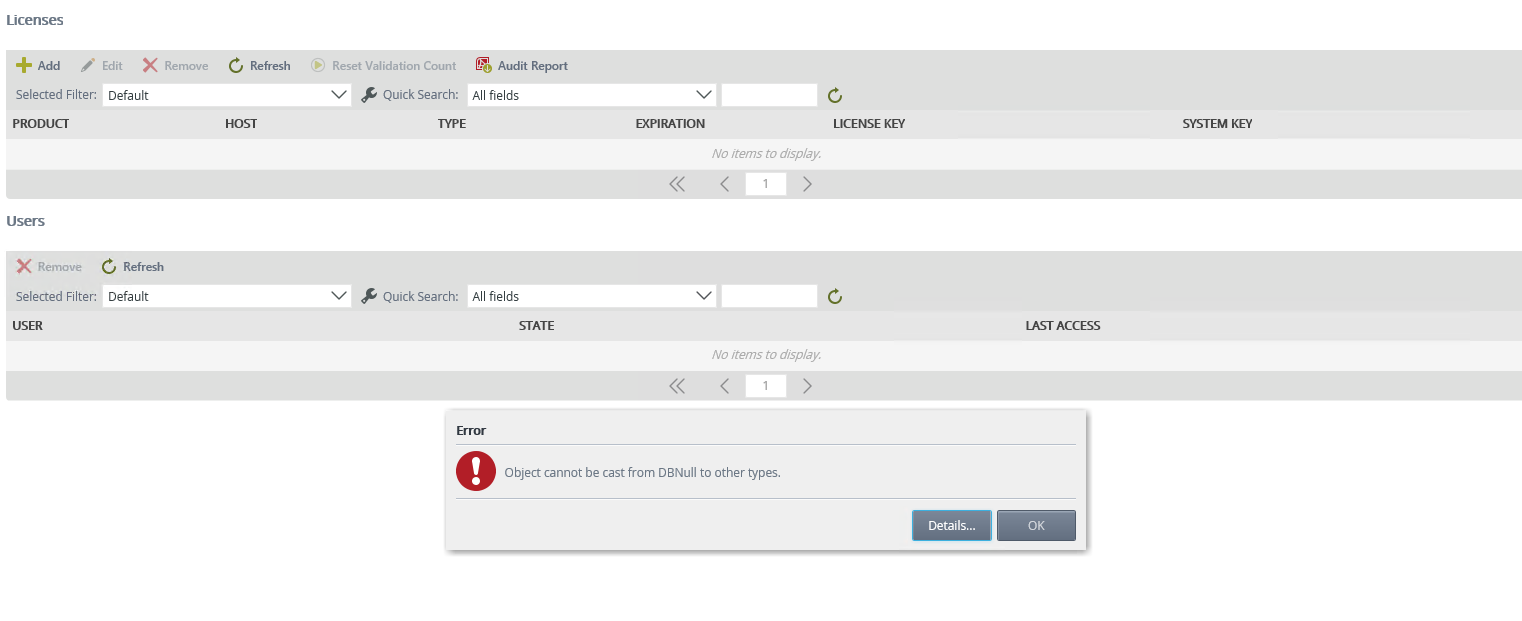 Symptoms
If still on 4.7 or earlier opening workspace allows us to see there is an entry in the licenses that should not be there and was saved incorrectly.

Resolution
If on K2 4.7, remove the invalid license from the list using workspace.
If on K2 Five and higher please log a support ticket to be assisted in removing the invalid license entry.