Cannot activate K2 App on a site collection, 'Invalid Site collection URL' message appears
kbt144064
PRODUCT
K2 Five
K2 blackpearl 4.7
This article was created in response to a support issue logged with K2. The content may include typographical errors and may be revised at any time without notice. This article is not considered official documentation for K2 software and is provided "as is" with no warranties.
Issue
An 'Invalid Site collection URL' error message appears when trying to activate a SharePoint site collection.

Symptoms
The K2 App is added to the app catalog site contents and the Registration wizard is completed under the global admin account (admin@something.onmicrosoft.com). If this same global account is a 'site collection administrator' of a site (i.e site A), then the account can activate K2 on site A successfully.
In some scenarios, the Admin user would like the regular user account (regular_user@something.onmicrosoft.com) to activate the K2 App on another site (i.e site B). To accomplish this with the regular user account, both the regular user account and the global admin account must be members of the site collection administrator of site B, see K2 Application Permissions in SharePoint.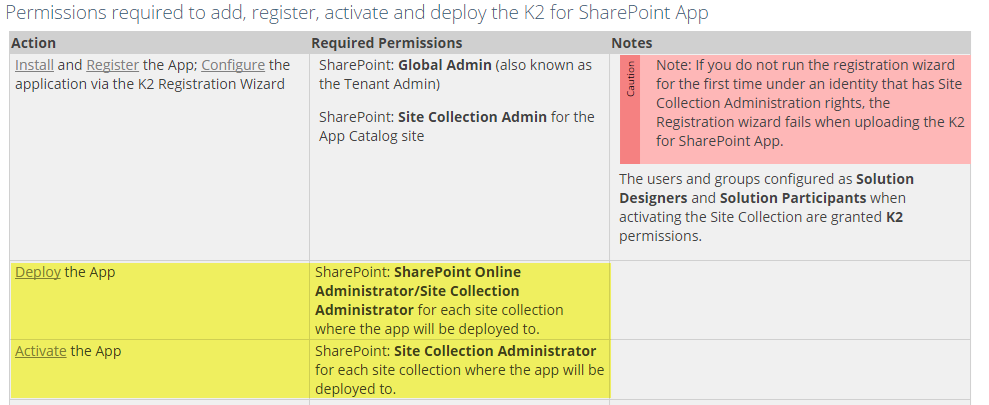 Troubleshooting Steps
There are two solutions to resolve this issue:
1. Add the Global Admin account and the regular user account to the target site that you plan to use to active the K2 App. This will allow the regular user to activate the K2 App.
2. Use the Global Admin account to active the site.