I paused a workflow in NWC and now it won't 'Unpause' anymore.

Pausing is a nice feature as I don't want this workflow to trigger for a moment while testing.
But then it should UNPAUSE easily I would expect.
But...: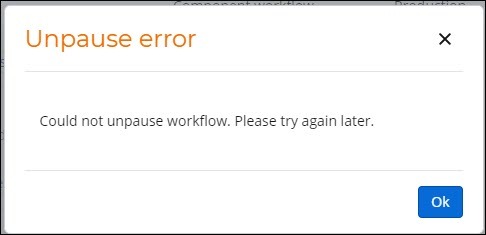 It doesn't help logging out/in or editing and re-publishing the workflow. It just won't unpause. 
What is meant with "Try again later"? Is the system too busy to unpause?
Please, can anybody help?