Hi,
I'm trying to configure the Call a Web Service action.
for my test, i'm trying to call a free API, with request type of GET.
i configured the action like this: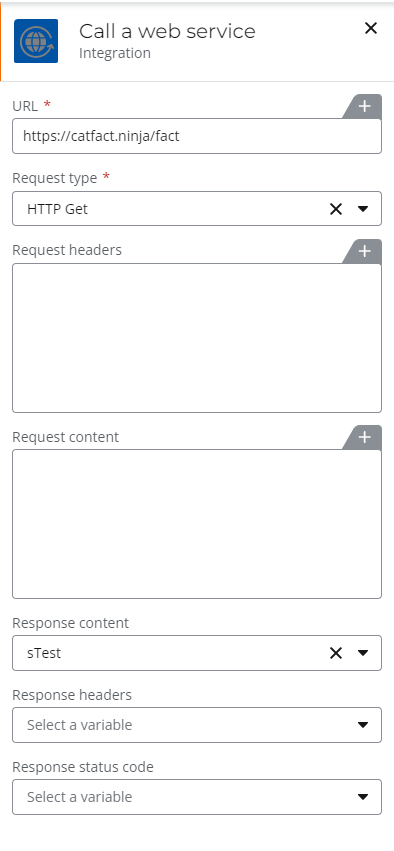 every time i test the workflow, i get the same error:

i have no idea what the problem could be.
any help, please.