I'm trying to update a SharePoint Online List items permission but our SharePoint Online Connection is not auto loading as in the example found on YouTube :
According to above tutorial it should autoload?
My view: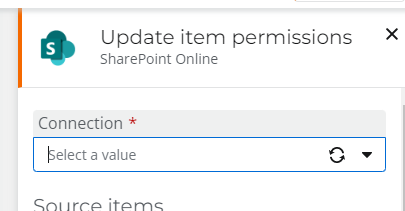 When I try to add a new SP Online connection it tells me I do not have permission?
I have a Global Administrator role. Does anyone know what I need to do to get around this?