2022 is just around the corner, and as we continue through uncertain times, we've learnt to adapt quicker than ever in changing times. As a leader of change ask yourself these top 5 questions and ensure you're set up for success next year.



Did I support my people and ensure they were heard?



Digital transformation is more effective when we consider how it impacts our people, whether it is your internal staff or customers.
What is your feedback process? Is it managed effectively?
Understanding where the pain points are will have the best impact on your customers and outcomes. While ensuring you put your efforts into the right areas investing where it is needed most.



Do I have a core understanding of how my business runs today?



Automation and digital change is exciting! There are so many opportunities and ways to improve your business to gather and analyse information in more effective ways.
I'm a BIG believer in understanding current flows of work to pinpoint and make impactful change. This is where Business Process Management comes into play. If we understand the current state of unique processes and flows of the business, we can target areas of improvement where change is needed most. What areas are your people most under pressure? Where is there downtime in your business that simply shouldn't exist? Where are the frequent mistakes? Why is that process costing so much when the return is so little?
If you haven't got a current state of play in your organisation - you are already behind. I'm not suggesting you employ a contractor to create this for you, consider working with tools like Nintex Promapp - empower your people to create a process culture which you can then leverage your automation projects from.
Working with your people on the frontline, who already understand the problem (and probably already have the answers to solve them) ensures your digital projects are aligned to the problems in live time.



Am I future-proofing my people, their roles, and their skills?



I'm a millennial, I was an Administrator, a Personal Assistant, managed events etc. Then, one day a CFO played cards with me and saw first-hand my logical brain in action. Suddenly I was an IT Co-Ordinator, Implementation Consultant, Tech Project Manager, Solutions Consultant and now Solutions Engineer... These roles didn't exist when I started my career, I had great leaders - they saw some specific key skills and invested in my development.
I challenge you in your digital transformation projects to understand the people in your organisation that need to be seen, heard and skilled up through tech projects. You, as a leader or contributor to projects can help grow them into key people within your organisation, while retaining the other key skills and relationships they already have.
Tools like Nintex University, LinkedIn Learning are an awesome place to start!



Are you talking to your people about change?



Your people are your organisation... Change right now is scary, exciting, and challenging. Have you got a strong Change Management plan? We talk about Growth Mindset a lot in the Tech industry, if you spoke to any of my leaders, they would say I embrace this concept every minute of my day... it's hard work. Continuously learning, embracing a challenge and reflecting. However, implementing my own change only comes naturally if I can share where I am at with my colleagues and leaders.
When you embrace a change culture, this becomes normal and can be fun and rewarding.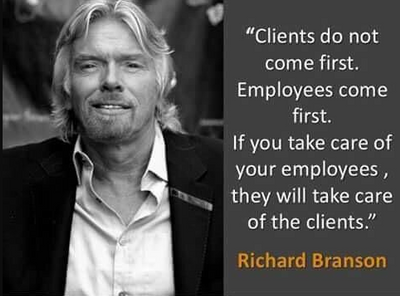 Do I plan to do too much at once?



I have been involved in some digital transformation projects in my time that were impacting 2000+ people at a time. These took 2.5+ years to build and execute. Guess what? We made it, but it cost a lot. We spent a lot of time on Risk Management and we still made a few crucial mistakes along the way.
Using a tool like Nintex Promapp, to understand today's processes means you can collaborate with your people to help build a pipeline of work that you and the automation team can prioritise. You will then catch up and be able to work on tomorrow's problems and be proactive about your digital transformation.
That literally gives me feels as a Tech Project Manager!! It's the manageable and achievable small goals that make the biggest impact as you go.
So, what are you waiting for? Get planning! I want to hear all the exciting new initiatives you have in your pipeline for 2022.
Shameless plug: I'm running a webinar on 13 December 2021: Process Excellence in a Day. I'll break out some of these topics in a lot more detail Come and join me: https://www.nintex.com/resources/apac-peid-promapp-workshop-1221/