In this blog I am going to go through the recently released manual delegation feature for Nintex Workflow Cloud. Please also refer to our how to guide Nintex-Workflow-Cloud-Task-Manual-Delegation-feature
Manual Delegation
With a recent update in Nintex Workflow Cloud, we now have the ability for a user that is assigned a task to delegate that task to another user/s. This only works for authenticated forms and it uses the assign a task to multiple users action.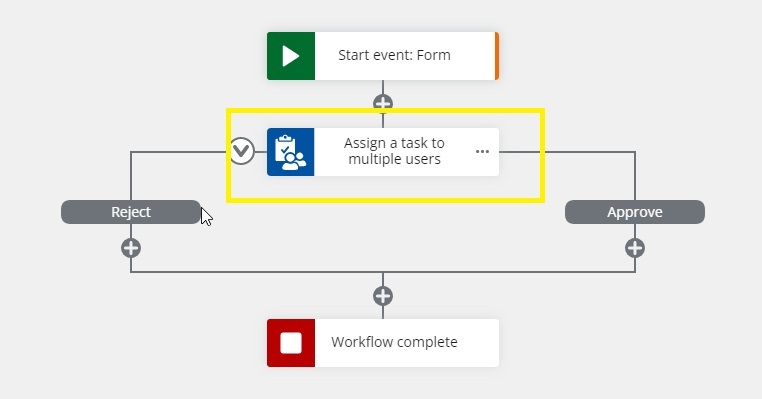 In the form settings make sure to have Nintex Mobile and My Nintex checked as the delegation will happen in My Nintex.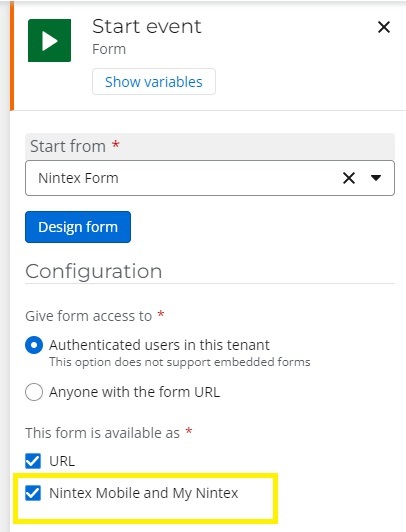 Then in the task settings, assign the task to the user/s that you would like to send the initial task and configure the task as you would normally.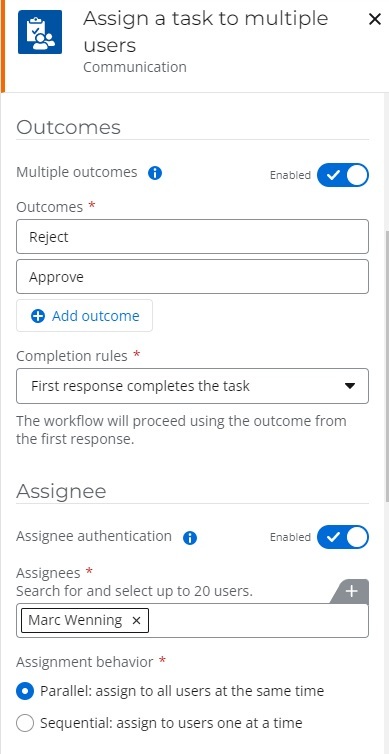 Now let's verify that the delegation option is selected in the my Nintex settings for the workflow, by default it is selected. If you do not wish to have delegation available in a particular workflow you will need to go to the my Nintex settings for that workflow and uncheck the Delegate tasks checkbox.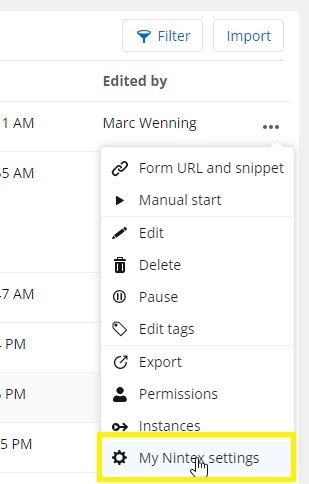 In order to delegate the task you will need go to the My Nintex section of Nintex Workflow Cloud and find the task you wish to delegate and click to open the task pane. In the Active task click on the 3 ellipsis and select Delegate task.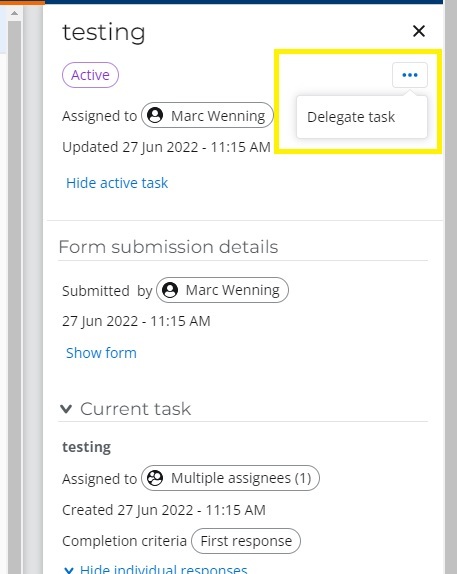 In the Delegate Task section search for the user/s you wish to delegate the task to and click the delegate button. You are also able to remove yourself the Initial assignee from the task during this step as well. You may also include a message to the user the task is delegated to here as well if you wish. Once you have added the users you wish to delegate the task to click the Delegate button.
The user that the task was delegated to will then receive a task notification and will be able to action the task that was delegated to them.