Issue
Users may get the following error when attempting to hit specific K2 sites: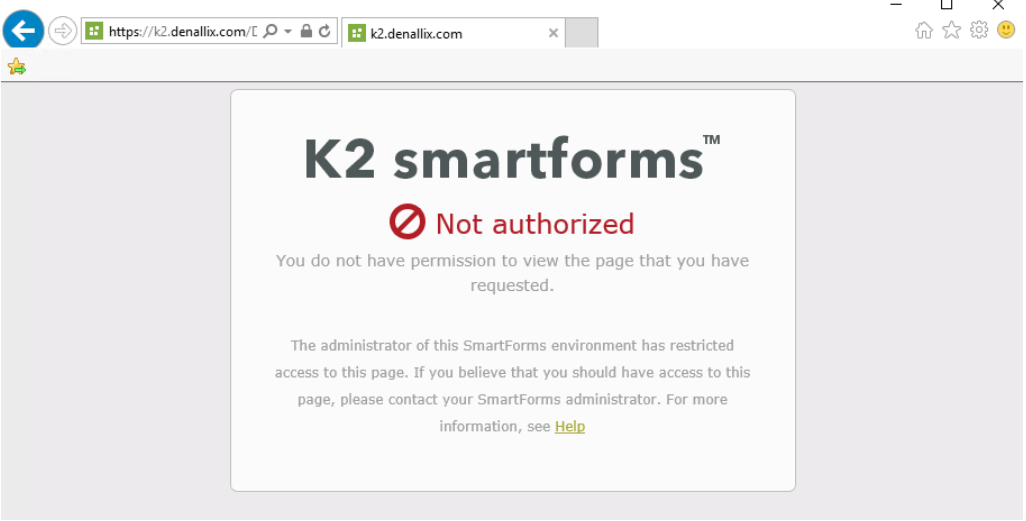 This may affect one or all K2 sites, i.e. K2 Designer throws the error, but Management and Workspace are accessible.
This happens despite the user having full permissions in K2. Typically if this error is occurring after permissions are granted on the K2 side, this is due to Authorization rules on the IIS-side.
To verify these settings in IIS, browse to the IIS Manager on the K2 server, click Sites -> K2 -> Authorization Rules.
Ensure that "Allow" mode is set to All Users (or set to the specific user that requires access based off security needs).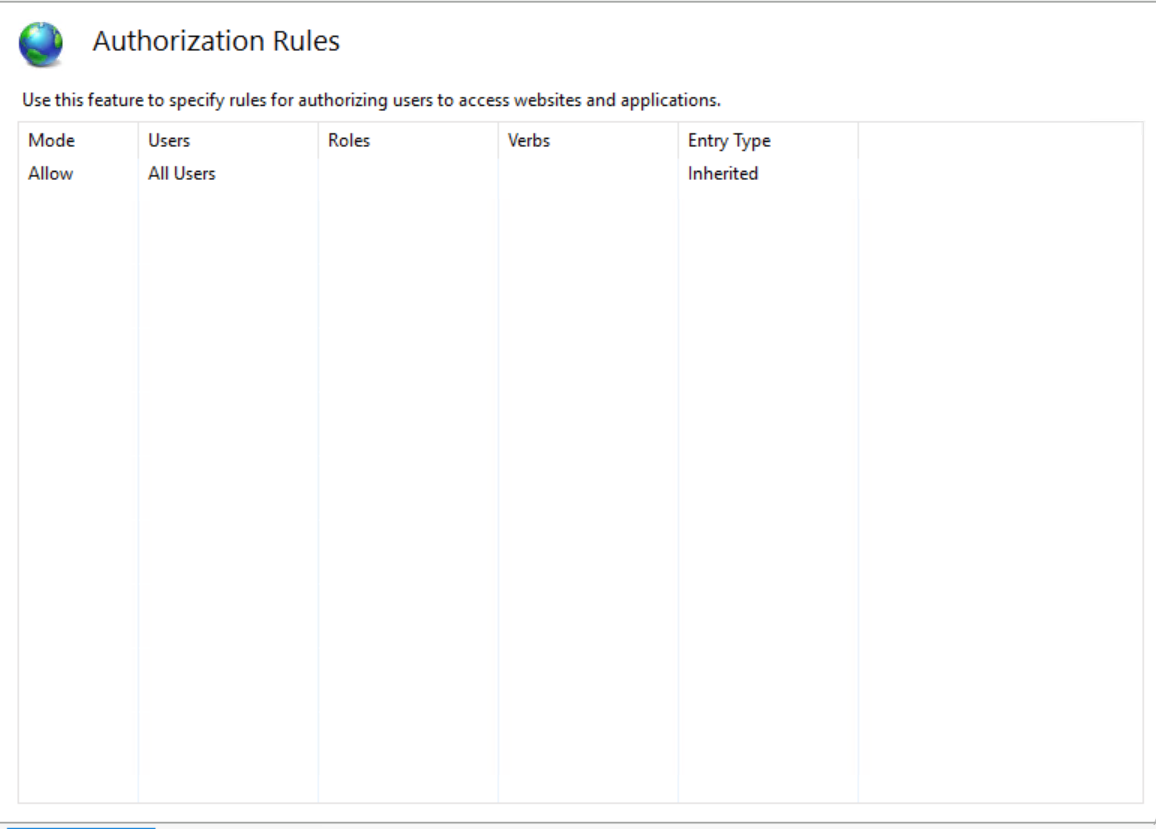 Verify that this is set for the root sites, as well as any sites underneath this.
Resolution
If the IIS authorization rules are set to Allow, the issue may be due to hardcoded authorization permissions in the Smartforms Runtime or Designer web.config files.
To check this, go to [InstallDir]:Program Files (x86)K2 blackpearlK2 smartforms Runtime or [InstallDir]:Program Files (x86)K2 blackpearlK2 smartforms Designer, edit the web.config file, and check for any lines where users may be hardcoded. If that is the case, add any additional users to this line. Please note the web.config files should be backed up before changes are made.