Hello there.
my workflow is a form in SharePoint list and the form is basically registering for visitors and if you have more than one visitor you need to click a button and add more visitors (repeating selection)
the form works just fine but the issue here is that once you add more visitors it read the data in the SharePoint as xml not text. 
my question is how to convert it into a text, so it shows the names added in the list in text  ??
here is the list now :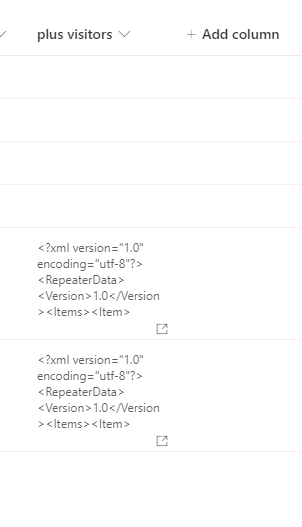 Thanks in advance.