Hi guys,
I've recently got our NWC tenant connected to ServiceNow. The idea is that I can create requests, pre-populate the data and assign them to the correct assignment groups etc.
I am having issues in how to send the data, in the 'Create a record' step, I can't click onto 'Add fields', I can only choose an object variable.
I'm not sure the best way to create the object, as far as I am aware I can only retrieve them, not create them.
I've tried creating a sharepoint list with the columns I need, querying that list so that I get an object and using that in the Create a Record, but I only get a blank Request created, with none of the information.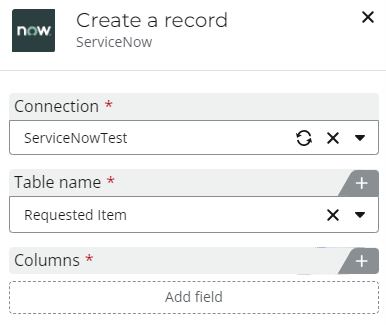 Has anyone experienced anything similar? Thank you!
Kind Regards,
James