The Nintex Community will be moving to a new platform on 8 December. Please review the information below and leave a comment if you have any questions.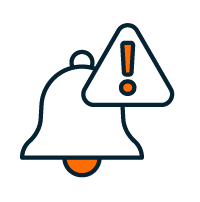 Will my information be migrated?
All your posts, comments, and profile information will be migrated to the new platform and the content will be available through search or by browsing through the new menu structure.
Private messages will not be migrated, so please save anything you would like to keep, asap.

You will be able to access the Community on the same URL and will automatically be logged in by Single Sign-On.
What will it look like?
In the new Community we will be using the new Nintex product names. But don't worry, we have created an extensive sitemap with explanations and referral pages to the content you need. We have simplified the structure so it's easy to find content or ask a question. Everything can be accessed through a simple drop-down menu from the top navigation bar, or via the main overview pages.
Key areas will also be accessible from the landing page.

Community Overview
Forums
This Community section gives you access to the product forums. The new platform allows you to ask a question, or simply start a discussion if you have knowledge to share!
For our Nintex K2 Five and blackpearl users, you can easily access the Cumulative Update and Fixpack information you need from this section and elsewhere on the site.
News and Guidelines
All Community news, product blogs and general information will be found here.

Modernization
We have created a new category that will give you easy access to all Upgrade information.
Archive
As part of the changes, we have done a major clean-up of all our content categories to ensure you get the most up to date information faster. You will still have access to all archived content.
Knowledge Base
The Knowledge Base has three main categories: How To, Best Practice and Technical Issues.
In each category you will find all our extensive technical articles organized by Product.
When will the changes happen?
The changeover will begin 3 December and will be completed by 8 December.

Please note you will not be able to post on the community during this time, but all content will be available to read.
If you need any assistance during this time, our normal support channels will be fully operational.

If you have any questions or concerns, please contact us at nintex.community@nintex.com