Mistakes happen, change is needed, so you need to make sure you're supported when it is. We hope the Nintex Workflow Generator reduces these incidents of change by adding better compliance pre build but when you need to rollback or simply track the history, introducing Nintex Workflow Cloud Version History.
For the most part, version history is fairly self-explanatory. It's a history of all your workflow version events, Saved (minor) or Published (major). What it does give you is control over storing, tracking and restoring your Nintex workflow cloud workflows, as well as enforce auditing of changes using comments.
Workflow Settings
But first let's tackle the small configuration setting required. Under Settings – Workflow Settings there are two simple on/off options regarding whether to make comments compulsory for both a workflow save event and a workflow publish event.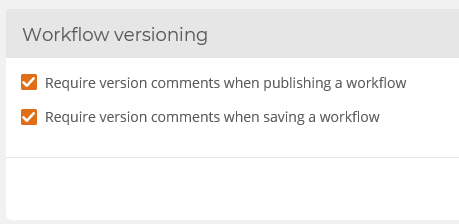 Save Event
Clicking Save on a workflow will display a prompt to enter Version Comments. Note, this popup will only display if your workflow versioning to require comments when saving a workflow is ticked, otherwise the workflow will simply save and append the minor version number. When ticked, version comments are a required field before the designer can progress the save.

Publish Event
On Publish of a workflow a new version comments dialog box will appear in the regular publish configuration popup. Version comments will either be required or optional based on the option ticked in Workflow versioning settings. Publish event will append a major version to the major version number.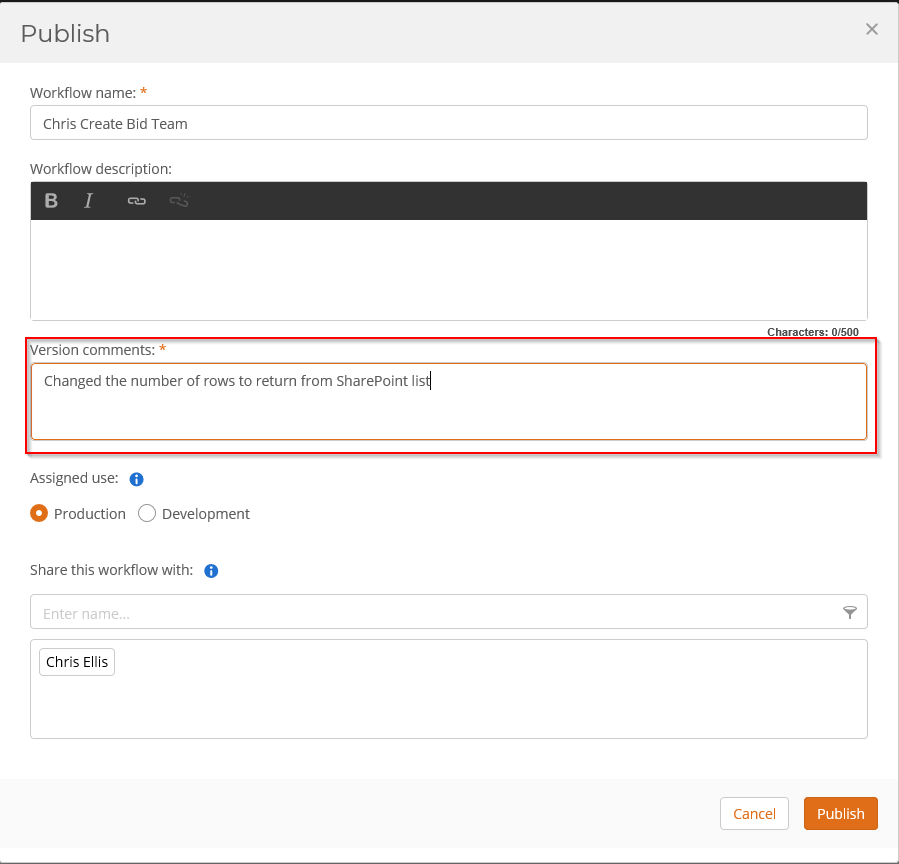 Viewing Version History
The version history for a workflow can be viewed by clicking Version History in the Nintex Workflow Cloud design canvas toolbar.

From here you'll be able to view all the save and publish events for that particular workflow, date and time, the designer that created that version and any associated comments. There is also a toggle to view just published workflows (major versions).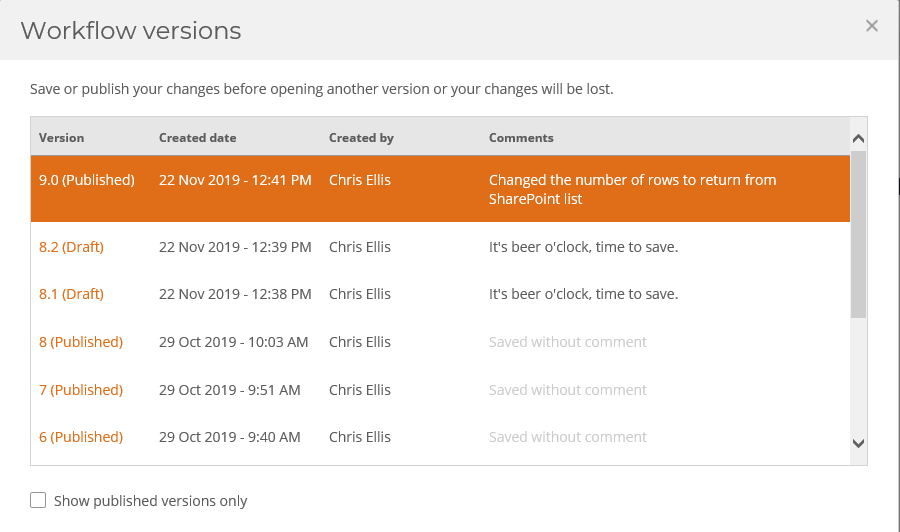 Restore Previous Version
Clicking on a previous Version in the above dialog box will take you to that configured version of the workflow. From here you can continue your build or save/publish to promote to the latest version.