There are many ways to start a workflow in Nintex Workflow Cloud (NWC)...such as, submitting an NWC form, on a schedule or even by updating a record in Salesforce. One common way in which NWC workflow starts is based on items being created or updated in SharePoint Online. Many Nintex customers have SharePoint Online in their landscape and many also have used, or still use Nintex Workflow for O365.
Nintex strongly recommends that those using Nintex Workflow for O365 consider migrating their workflow to NWC to take advantage of the many additional features that NWC provides, such as, the myriad of prebuilt connectors to third party systems and the My Nintex and Workflow Tracking consolidated views of processes.
For those customers that are already running their SharePoint workflows in NWC, or for those considering migrating, Nintex has added additional support for the testing of workflows based on the SharePoint Online start event.
Let's reiterate some basics. As I've mentioned, SharePoint Online is a connected system which can natively start NWC workflows. Here you see the settings for a workflow which conditionally starts when an item is created in a specific SharePoint list .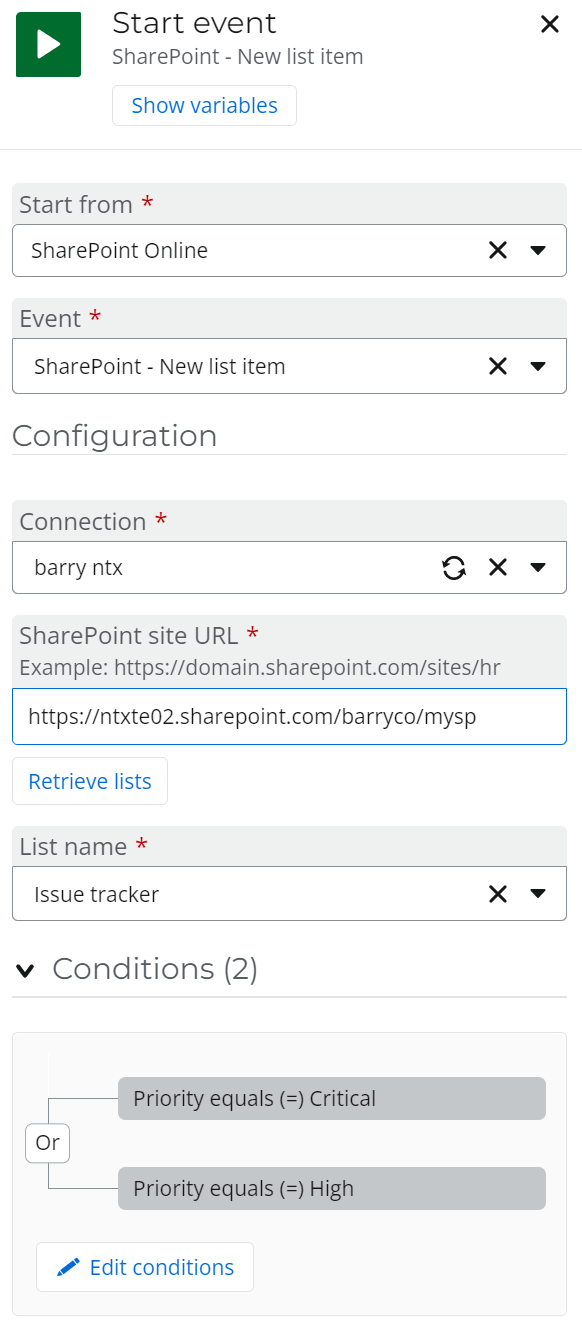 Until now, NWC's Workflow testing feature, accessed from the workflow designer has been switched off for SharePoint Online start events...

...but no more! Workflow testing is now available for SharePoint Online start events! Here's how it works.
Select Workflow testing from the ribbon menu:

You will see confirmation of the SharePoint list on which your workflow is based. Next, add an Item ID which corresponds to a list item ID from your SharePoint list. Click the Retrieve button to preview details of that list item.
Click the Start button to kick off your test instance. After a few seconds you should begin to see workflow actions being logged in the testing window e.g.
Now you can test your NWC SharePoint Online workflows in the same way as you test e.g. those started based on submitting a form in NWC.
For further guidance on moving your existing Nintex for O365 workflows to Nintex Workflow Cloud check out the help files here: https://help.nintex.com/en-US/office365/Overview/Upgrade.htm