Section Replication Can be usuful when you are trying to gather data that is 3 levels deep! The way this works is you have to create Relationships in the Document Package. You have to set the relationships Copy Type for the child as Section, the grandchild to Table, and the great grandchid to Row.
Below is a Sample of the Relationships setup (Account/Section, Opportunity/Table, OpportunityLineItem/Row)

Once you have the relationship setup you will need to get your Word Template Setup. Most customers have the developer tab hidden from their ribbon. This must be added in order for this to work.
Adding the Developer Tab to Microsoft Word Ribbon
File > Customize Ribbon >

(Ensure Developer is checked).
Adding the Section Tag to your Document
In Microsoft Word Naviage to the Devloper Tab.
Click on the Aa - Rich Text Content Control

Now you will need to add the Section Tag. You can get the Field Tag from the field Tagger. It will be located at the bottom of the Field Tagger labeled Replcation Section. Copy the tag.
In Microsoft Word make sure that your Rich Text Content Control is highlighted.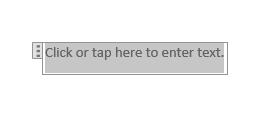 Once the Section is highlighted you now have to add the tag to that Section.
Click on Properties.
Place the Copied Field Tag into Title.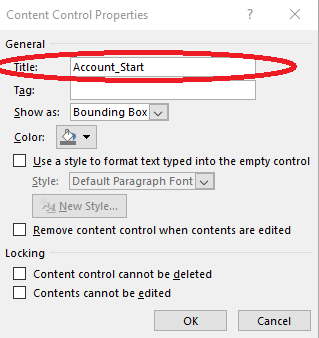 Now that you have completed adding a Section, Table and Row Replation can occur. You would just have to add the table within the Section and you will be able to replicate Data for your Great GrandChid.
EX.

Please click on the link for assistance with Table and Row Replication