Topic
How to add and edit contacts in Nintex Customer Central. 
Instructions
Complete the following steps when a Customer Central Admin needs to add or edit a contact within Nintex Customer Central: 
Log-in to your Nintex Customer Central at https://customer.nintex.com/
Navigate to the 'Contacts' tab on the left hand navigation bar. 
To add a new contact, select the blue button 'Add Contact'. 
To edit an existing contact, select the three dots "..." to the far right of a contact's name. 
If a Nintex University Training Seat needs to be allocated to a contact, and the option is grayed out, please see the 'Managing Training Seats for Nintex University' Community Knowledge Based Article.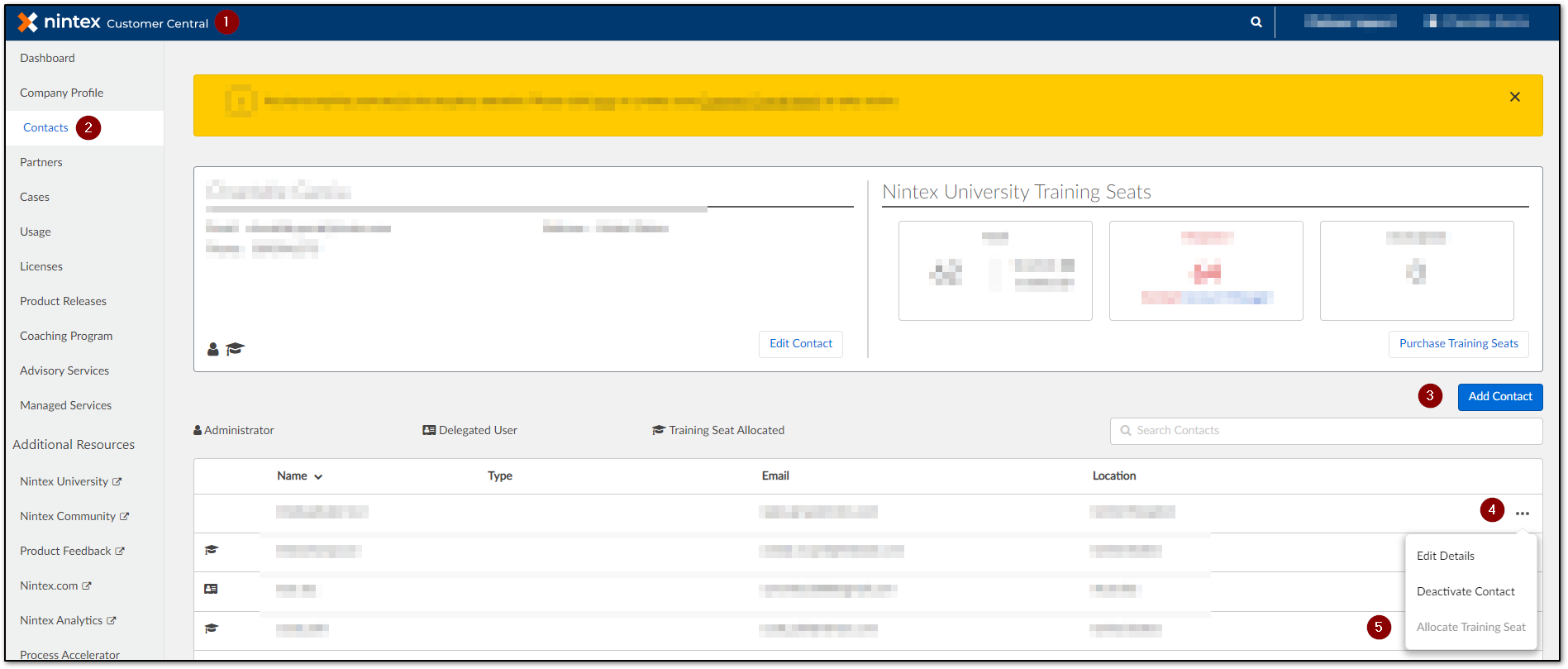 Additional Information
Related Links