SmartObject Missing From SmartObject Service Tester Category
This article was created in response to a support issue logged with K2. The content may include typographical errors and may be revised at any time without notice. This article is not considered official documentation for K2 software and is provided "as is" with no warranties.
Issue
It is possible that sometimes a SmartObject will not be in the original category that it was created in, but still be present in the SmartObject Service Tester under the All SmartObjects category.
Symptoms
If the SmartObject is not present in its original location, then there are really two different possibilities: the SmartObject has been moved or the SmartObject has lost its category data.
Resolution
To resolve this issue, you can go into K2 Designer and search for the SmartObject using the search box above the category explorer.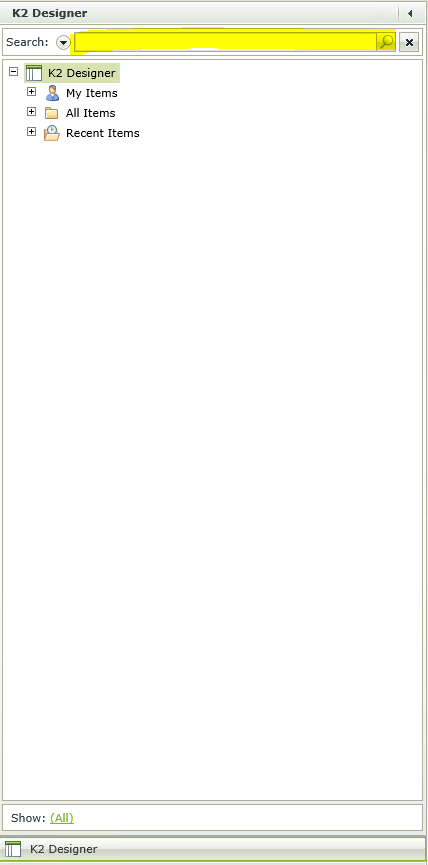 Once you have found the SmartObject in question in the search results, you can right-click it and select "Show Category". If the SmartObject has just been moved, then this will show you where it was moved to.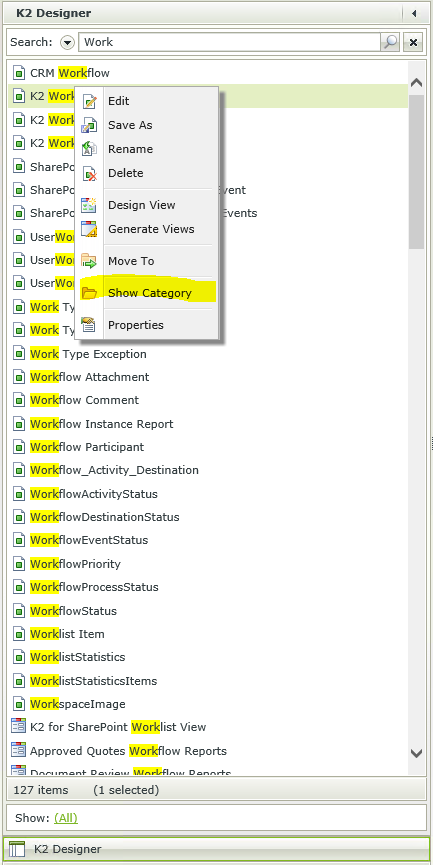 If the SmartObject has lost its category data, then you will instead get a server error screen, with a message along the lines of: "Input string was not in a correct format."

In this case, you can instead right-click the SmartObject and select "Move To", which will allow you to reassign the SmartObject to a category of your choice.