Hello,
We recently installed Nintex RPA on one of our servers to allow Hosting the license Centrally.
We got our RPA Central URL setup, got gateway installed. But are having some issues:
1. We cannot access our Nintex RPA Central URL on the Server we installed on. Everytime we try access that URL, we get prompted for User Credentials. We put in credentials, and try that about 5 times, then it appears it worked, but RPA Central Never Loads. However, if access that RPA Central URL on my local machine connected to the same Domain, I can access just fine. Screenshot attached.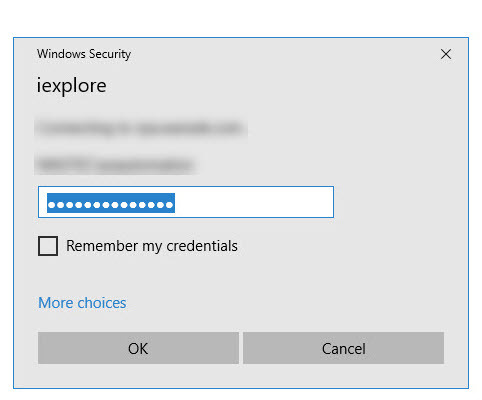 2. When trying to add the Nintex RPA as a connection in Workflow Cloud, we get a CreateConnectionFailed message. Screenshot Attached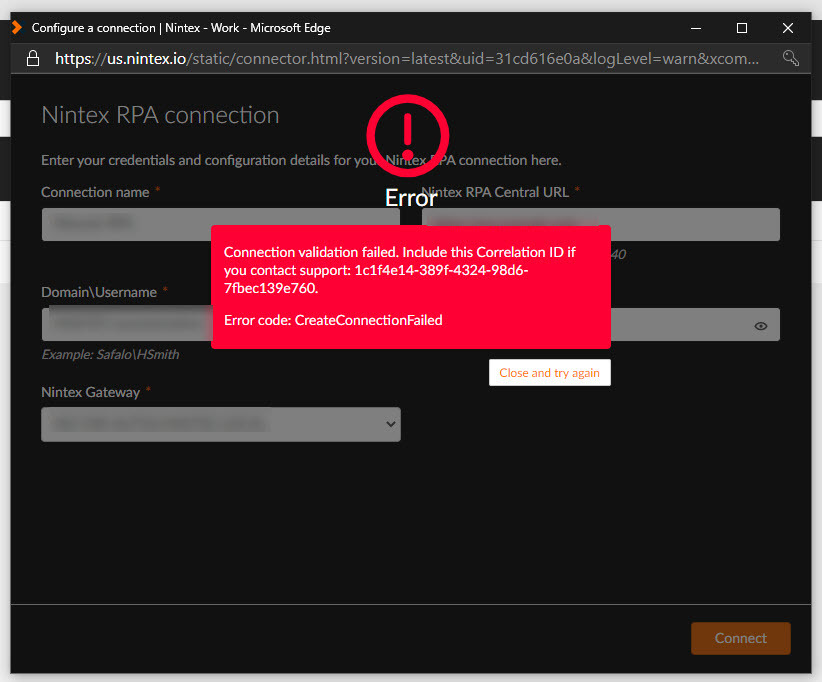 3. Get error when we add our Nintex Central RPA Url to the Nintex RPA Client. "Nintex RPA could not reach the configured Nintex RPA Central URL. Screenshot attached.