Might be I am missing very small thing. But scenario is not working.
Below highlighted is the custom control. With Category Display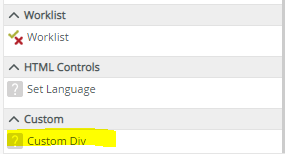 I dragged two controls on item view as below.

What I want to achieve is.
On button click rule. I am setting custom control properties and just displaying values in message box.

In the message box, its displaying old value not the new one.
script files also attached if anyone can help please.