Hello!
I have a classic on prem form for SharePoint 2013 where I have a look up used for a cascading lookup below it which is working fine.  The issue I am having is my look up list is showing up in alpha order and I need it to show up "Calendar Month" view or as it shows up in my look up list.
My look up list is this:
Then in the form the look up is this: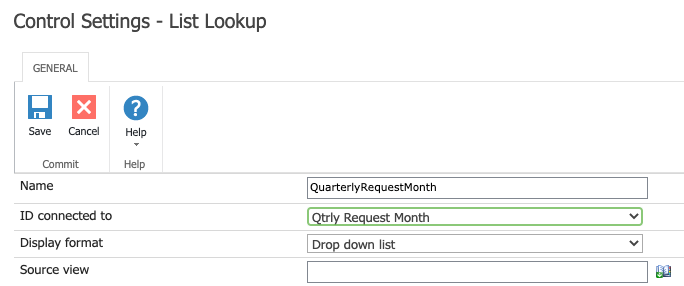 But the Dropdown is like this: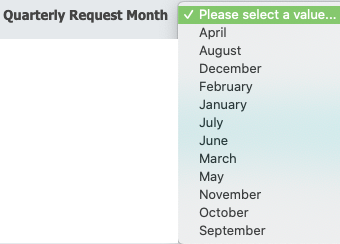 How can I get this to view in "Calendar Order" or as it shows in look up list.
Thanks!