Hi,
I have a hidden panel in my Nintex form that has a required field. When a user goes to submit the form, the form doesn't submit because the it returns with an error message "Fill in required field", however it is hidden to the user.
Is there a formula I can apply to the hidden panel field to only be required when in edit mode?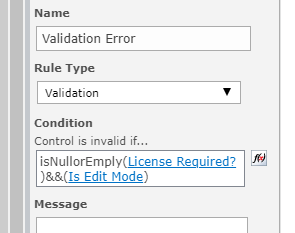 Any help appreciated.