Introducing Workflow Testing for Nintex Workflow Cloud. An intra workflow testing capability to validate the workflow design and build.
Let's have a look at the function in more detail. There is a simple pre-requisite to lighting up the feature within a workflow and that is at least one Save event on the workflow. What this means is you can now test your Draft workflows without having to go through the Publish and Manual Start process.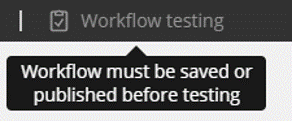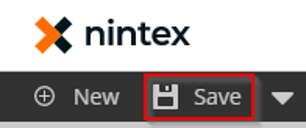 So now that's done, we should have our Workflow testing option available.

With the below workflow ready to test, let's see what happens: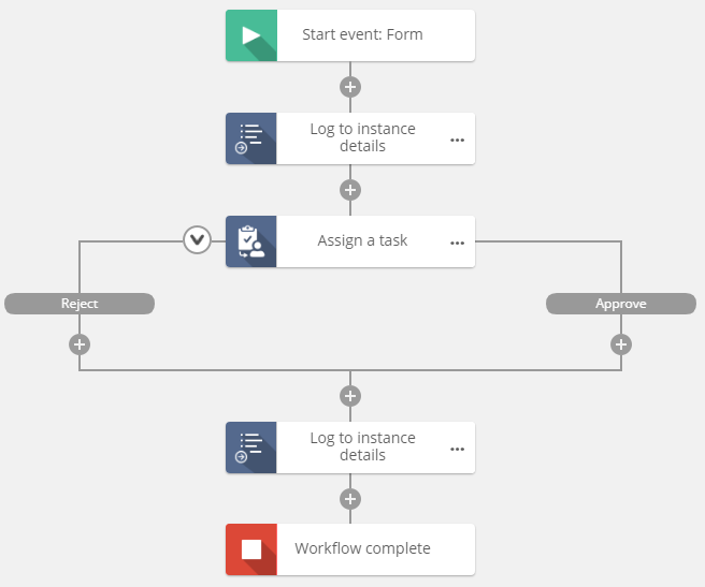 It is worth mentioning at this point, any unconfigured actions in the workflow design will 'fail' the workflow test so should be configured before workflow testing. Treat this as a run of the workflow design.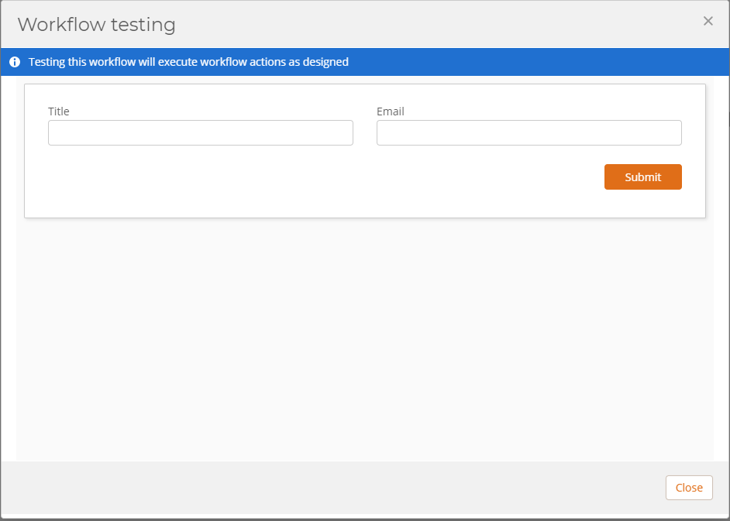 Because I have a Form as my start event, I'm being prompted to complete the fields within that form, just like an end user. A component workflow start event would ask for any Start Event variables you have configured.
Once submitted, the workflow will start. It's worth noting, this is a production run of a workflow build. Any create, update, delete events will trigger on the application that they are bound to.
The workflow will now progress as a production run instance and highlight the various actions along the way. The test will refresh every 10 seconds and update the dialog.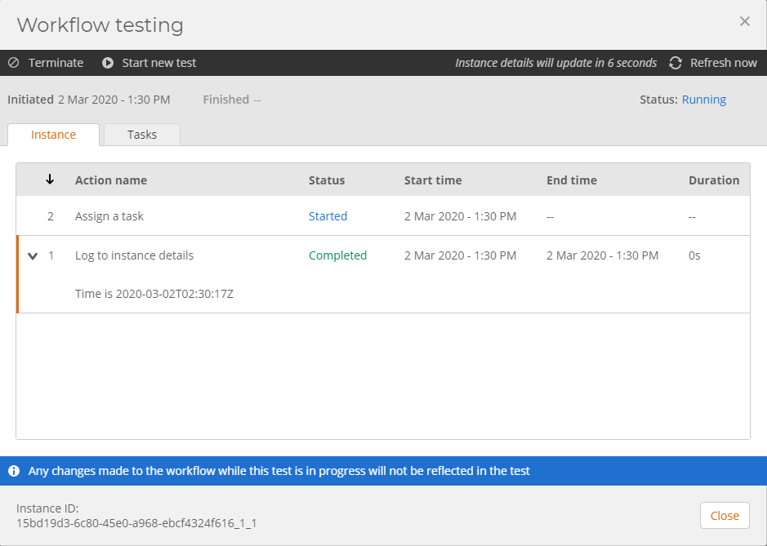 In this instance I've hit a task action so selecting the task tab in the dialog will allow me to respond within the workflow and continue the workflow test. It will also send the task as a production workflow would in a real run.
If I select Approve the task will be marked as Completed and workflow test will progress to the next action.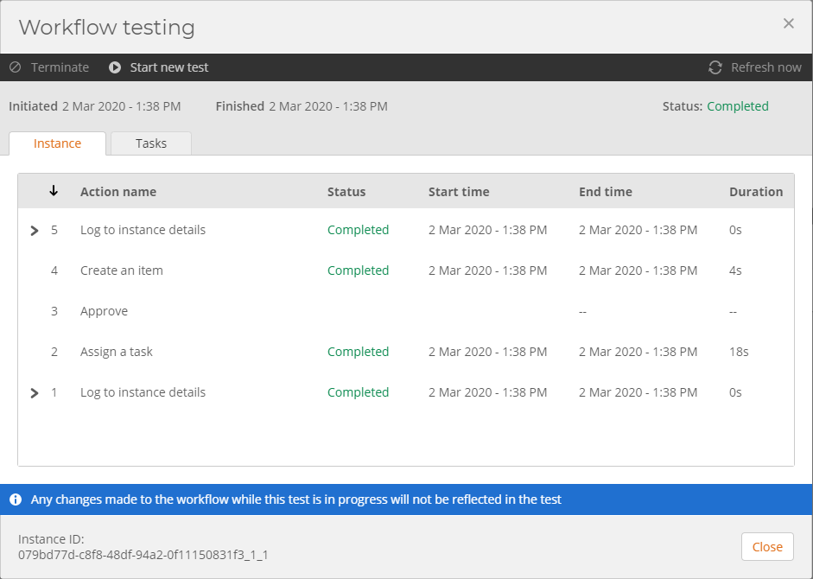 We'd welcome your thoughts on how we can improve this feature by visiting NWC UserVoice
I've also recorded a quick overview of the feature: