Deployment error on HTML5 Workflow Designer - "Missing reference at EnvironmentField 'From Address'
kbt158000
PRODUCT
K2 Cloud
BASED ON
K2 Cloud (all)
This article was created in response to a support issue logged with K2. The content may include typographical errors and may be revised at any time without notice. This article is not considered official documentation for K2 software and is provided "as is" with no warranties.
Issue
Deployment error on HTML5 Workflow Designer:
"Missing reference at EnvironmentField 'From Address' in Event 'Task' [...]. Error: Could not resolve the environment field [...]".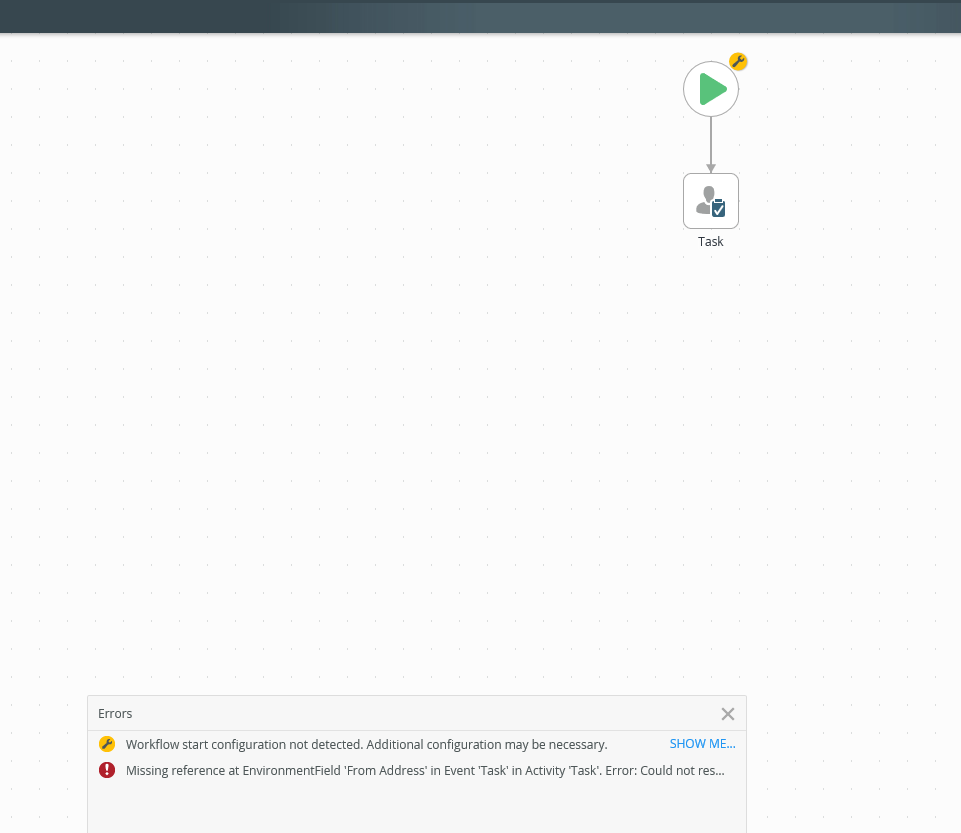 Symptoms
The
scenario
is that you will receive this error when deploying a basic workflow. This is a known issue with K2 Cloud Update 7 and K2 5.1 CU 1.
Resolution
This issue was identified as a known issue and will be corrected in future updates of K2 Cloud.
Workaround for K2 Cloud
Re-run the K2 Registration wizard for Cloud and do a redeployment, the error should not be presented again.