Reference Error - K2_Int_VersionComments
This article was created in response to a support issue logged with K2. The content may include typographical errors and may be revised at any time without notice. This article is not considered official documentation for K2 software and is provided "as is" with no warranties.
LEGACY/ARCHIVED CONTENT
This article has been archived, and/or refers to legacy products, components or features. The content in this article is offered "as is" and will no longer be updated. Archived content is provided for reference purposes only. This content does not infer that the product, component or feature is supported, or that the product, component or feature will continue to function as described herein.
Issue
A reference error appears during the deployment referring to a missing SmartObject property (Version Comment). This indicates that the target list/library doesn't have Versioning enabled as described in this document.
Error: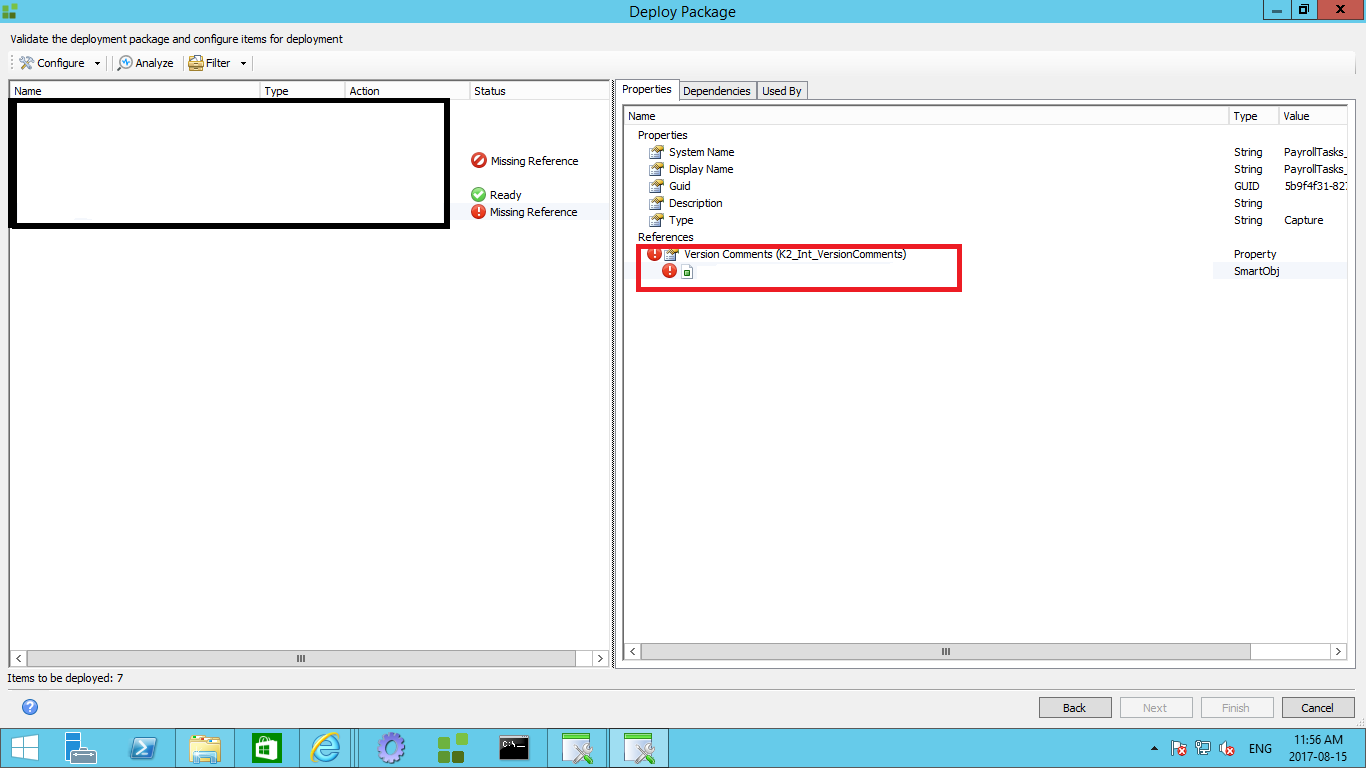 Symptoms
Versioning was enabled on the source list. After it was disabled, it left the SmartObject out of sync.
The user will not realize this due to K2 not showing the following warning when versioning settings are changed:

The user should see this warning in Sharepoint Library applications but not in Lists.
Resolution
Delete the referenced property from the SmartObject manually or regenerate SmartObjects from the list application.