Issue
When deploying a workflow (*.kprx) via K2 Studio or K2 for Visual Studio, the following error appears.
A connection to the K2 Server could not be established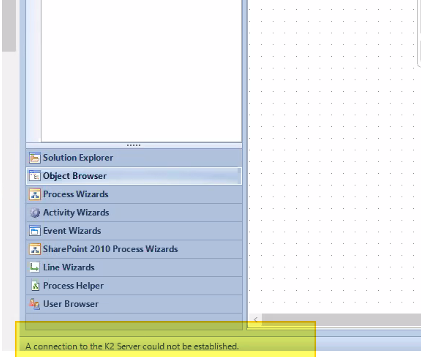 Error Code
This issue can be related to Workflow Server environment variable if it has incorrect server name or this variable is not set as Default variable 
Resolution
To resolve the issue, please make sure the Workflow Server environment variable is setup as Default variable and it has the appropriate value.
K2 Blackpearl K2Workspace
K2 Workspace > Management Console > K2 Server > Environment Library > Templates > Default Template > Environments > Default Environment > Workflow Server variable.
K2 Five Management
Management > Environment Library > Default environment > Workflow Server variable.