Unable to choose 'Client Tools Install' when installing K2 for the first time
This article was created in response to a support issue logged with K2. The content may include typographical errors and may be revised at any time without notice. This article is not considered official documentation for K2 software and is provided "as is" with no warranties.
Issue
Unable to install Client Tools as the Setup Manager does not show the Install Type screen.
Symptoms
When trying to install K2 Client Tools, the screen to choose Client Tools install or Full install is not seen. The Setup Manager goes directly to the License Key page.
The screenshot below shows the Installation Type, which should be seen.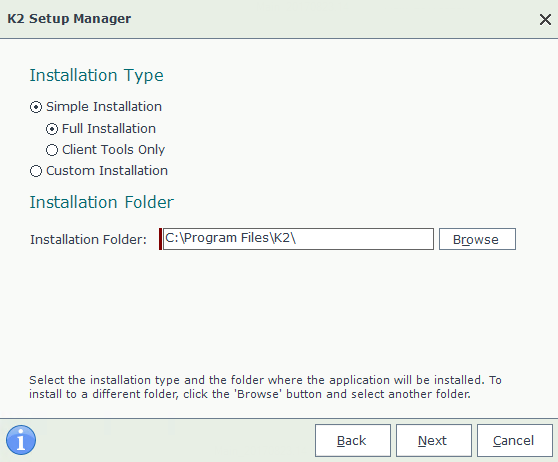 Resolution
To fix this, Open your registry and look for the SourceCode node under HKLMSoftware and delete it.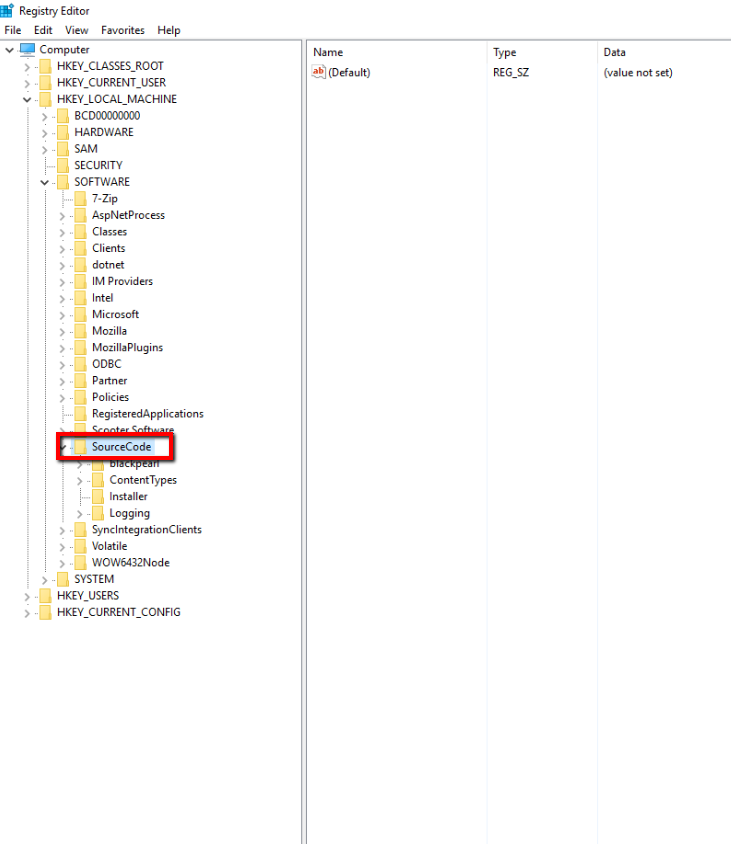 Also check the HKLMSoftwareWow6432Node and delete the SourceCode node from here as well.