Creating a K2 system role breaks all member and user inheritance rights
This article was created in response to a support issue logged with K2. The content may include typographical errors and may be revised at any time without notice. This article is not considered official documentation for K2 software and is provided "as is" with no warranties.
Issue
Creating a system role breaks all member inheritance rights.
Example: if a user does not see any roles or is missing a role in K2 Management > Users > Roles:

In this case the Package and Deployment role, the following error will be displayed to the user: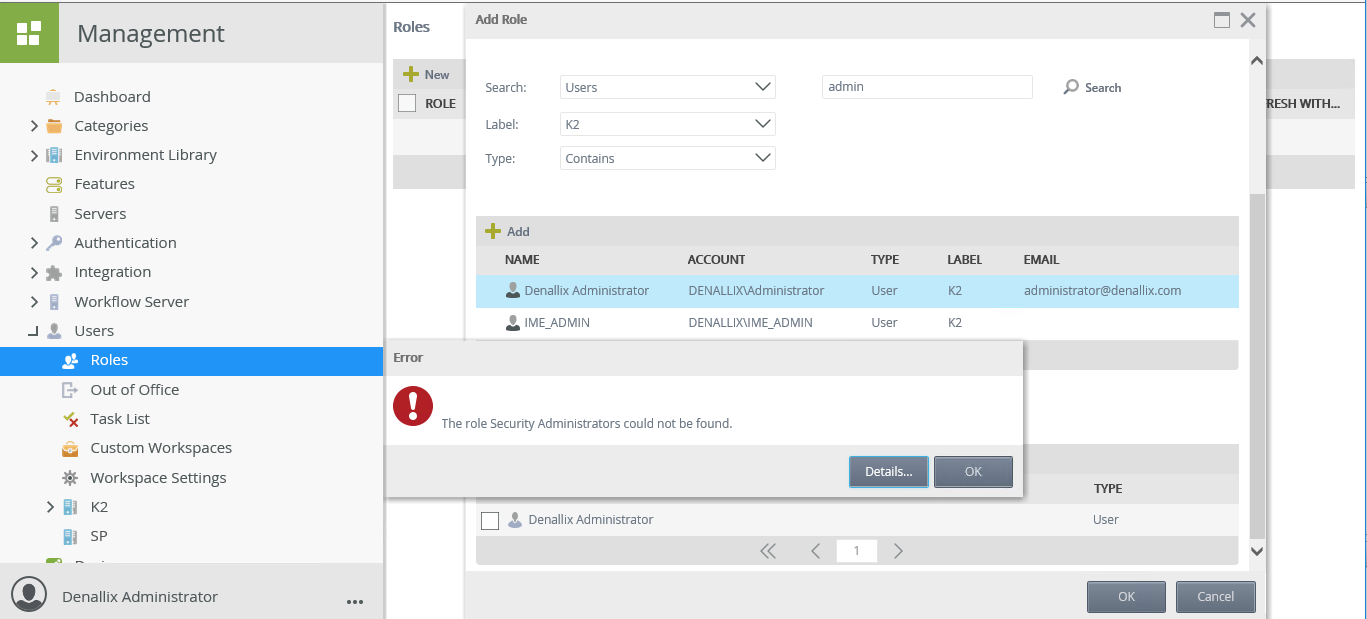 Please note the moment a Role is created it cannot be deleted from Management and requires K2 support to assist with removal.
Symptoms
All members / users that were in the system role will lose their rights to create a new package for deployment:

Troubleshooting Steps
If there are no roles in management, confirm that the role exists in the K2 Database first:

If the roles exist this will indicate that a user with rights might have attempted to create the role again.
Contact K2 support for assistance as the current resolution is to restore a K2 database backup.