[K2 Five] Unable to select SmartObject in another category when editing existing SmartObject event in workflow
kbt141262
PRODUCT
K2 Five 5.0
BASED ON
K2 Five 5.0
TAGS
K2 Process Designer
This article was created in response to a support issue logged with K2. The content may include typographical errors and may be revised at any time without notice. This article is not considered official documentation for K2 software and is provided "as is" with no warranties.
Issue
In K2 Five, when designing workflows via the new workflow designer, when you add a SmartObject event, there should be a breadcrumb which shows you where the SmartObject is located.
Clicking on it should allow users to browse and select the SmartObject the event should execute.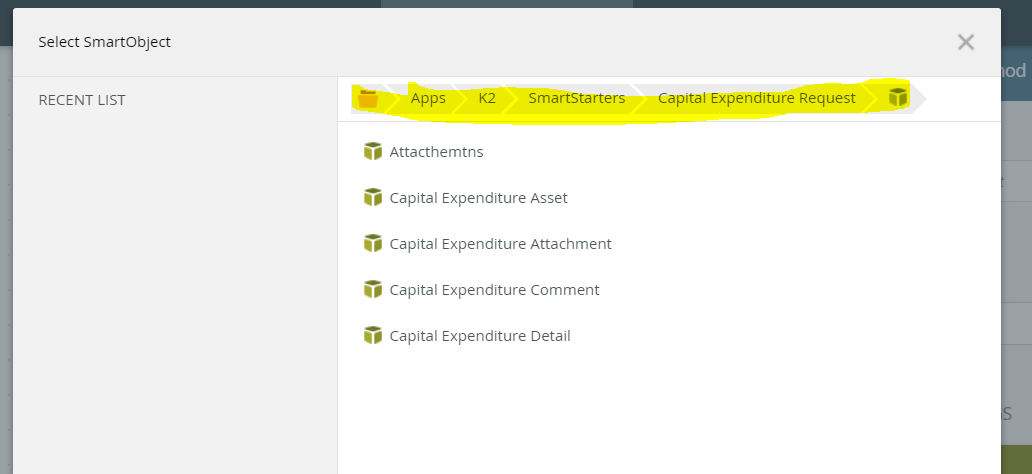 However, when you attempt to edit an existing SmartObject event and want to change the SmartObject, the breadcrumb disappears, making it impossible to browse for a SmartObject not in the list.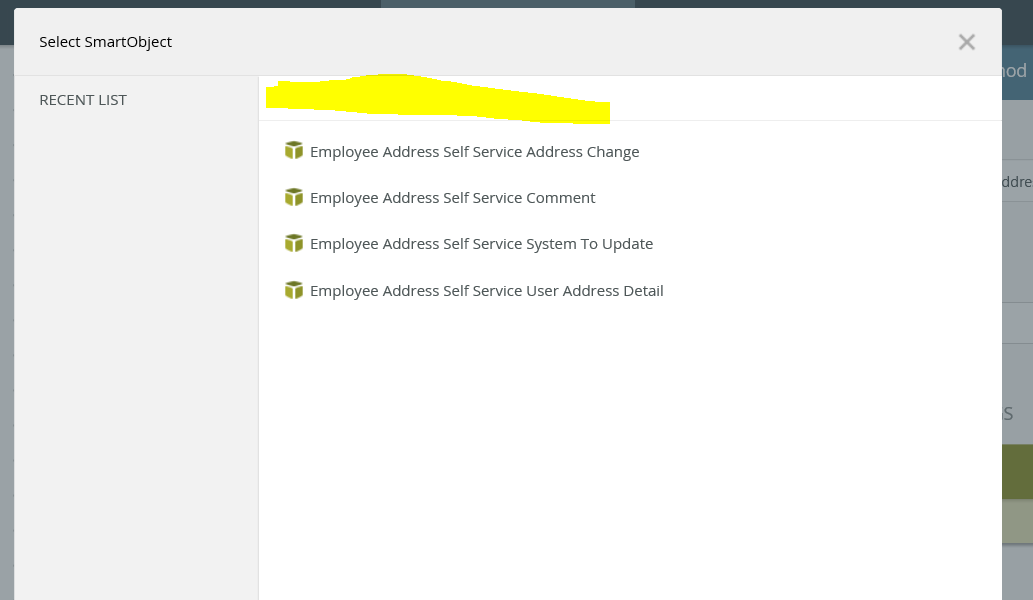 Symptoms
The following scenario leads to this occurence: 
 
Drag a SmartObject event into Workflow Designer Canvas
Configure the event to execute any SmartObject
Close the designer, then edit the same workflow again
Edit the SmartObject event, and click on browse. The breadcrumb navigation has disappeared, and you cannot navigate to another category to select another SmartObject.
Resolution
This is a known issue, and has been scheduled to be fixed in future releases. Please refer to our K2 Five Fix Packs KB to determine if this has been fixed in any of the Fix Packs.
For now, the following workaround is available:
Delete the existing SmartObject event you want to configure, and replace it with another SmartObject event.