SmartObject property SettingName is a required property for selected method Load. Value must be set.
This article was created in response to a support issue logged with K2. The content may include typographical errors and may be revised at any time without notice. This article is not considered official documentation for K2 software and is provided "as is" with no warranties.
Issue
In the K2 Management site, when navigating to any SmartObjects under "Categories" or to the Odata and Workflow Rest API wizard, the following error appears:



Symptoms
Procedure that resulted in this scenario:
1. K2 APIs (SmartObject Odata and Workflow REST) was enabled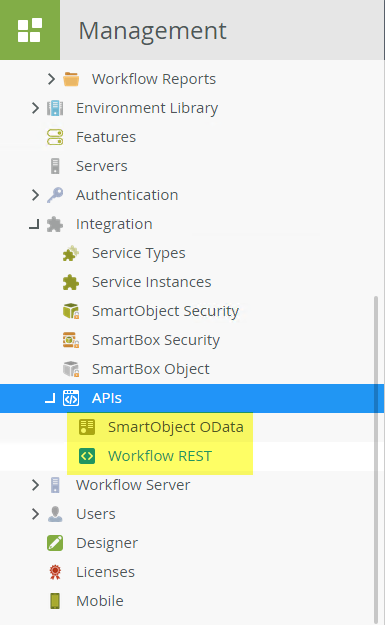 2. This will write some entries relating to this configuration in the default environment library selected (Environment Library A)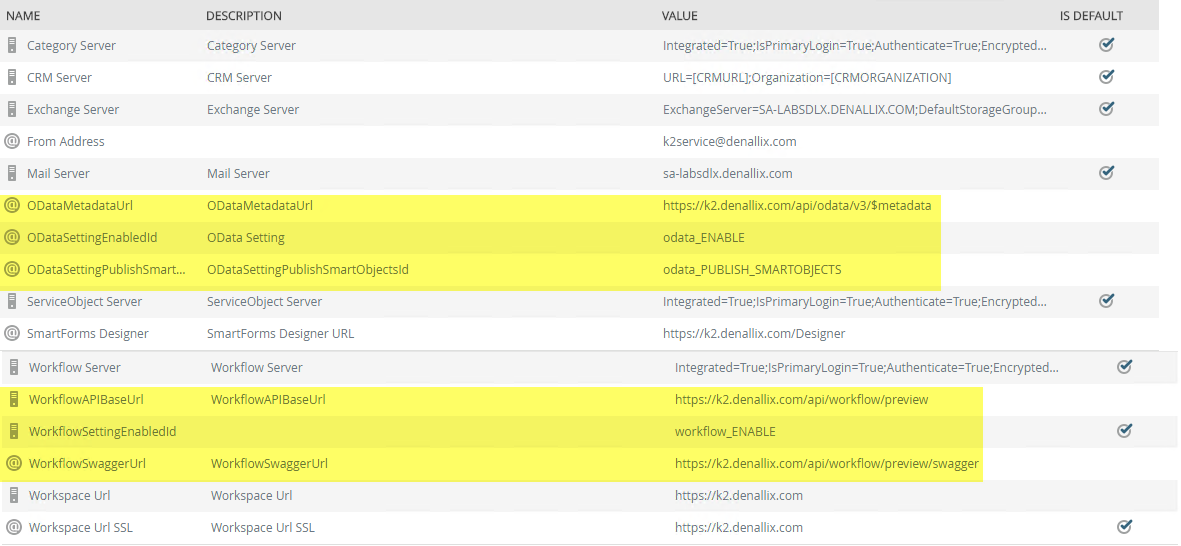 3. Default Environment Library was changed to Environment Library B.
* In typical installations, two environment libraries with default name "Development" and "Production" will be created; both containing the same server values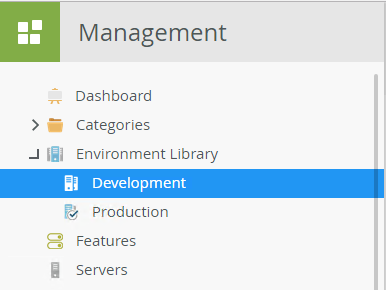 4. Environment Library B does not have these Odata/Workflow REST settings (as it is only written to the default environment library A at the time of API activation)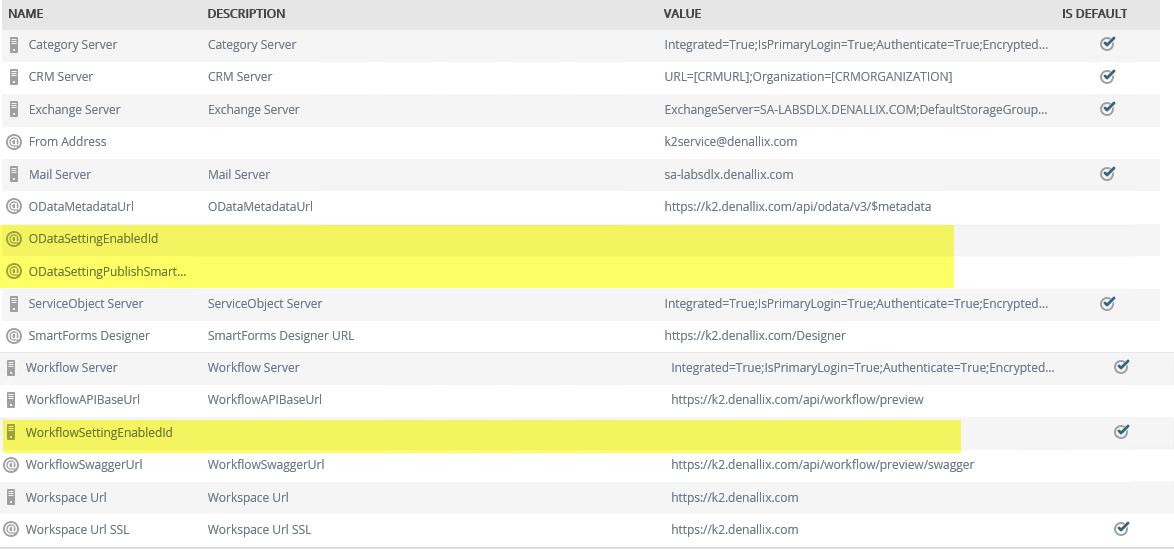 5. Navigating to any SmartObjects under "Categories" or the the APIs configuration wizard errors as it is attempting to load empty environment fields.
Resolution
Possible solutions include:


1. Copy ALL missing environment field values relating to SmartObject Odata and Workflow REST from the initial environment library to the current default environment library; perform an IISRESET for immediate effect as environment fields are cached.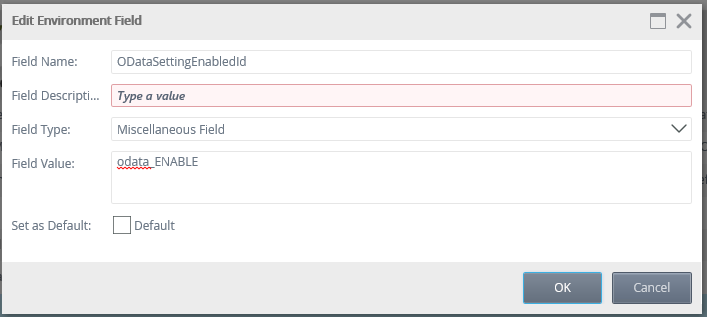 The Field Description is also a required field.
2. Alternatively, setting the default environment library first before enabling the APIs during the installation process will also prevent this scenario.