Runtime Error: 'ActivityInstanceDestination property not available on given context.'
KBS100151
PRODUCT
K2 Five
TAGS
Workflow Designer
Workflow
This article was created in response to a support issue logged with K2. The content may include typographical errors and may be revised at any time without notice. This article is not considered official documentation for K2 software and is provided "as is" with no warranties.
Issue
When starting an instance of your K2 Workflow, you may experience the following error:
"ActivityInstanceDestination property not available on given context."
Symptoms
Your process will not continue any further, and this error will be experienced quite soon after you have started a new instance. You will notice the full error message within the Error "tree icon" on the K2 Management page.
The problem will occur if you use these two fields within the Workflow Designer:
Task User Display Name
Task Participant Name
If you use the Reminder E-mail option within a Task, and drag either of these two fields into the "Body" of the e-mail, the problem will occur.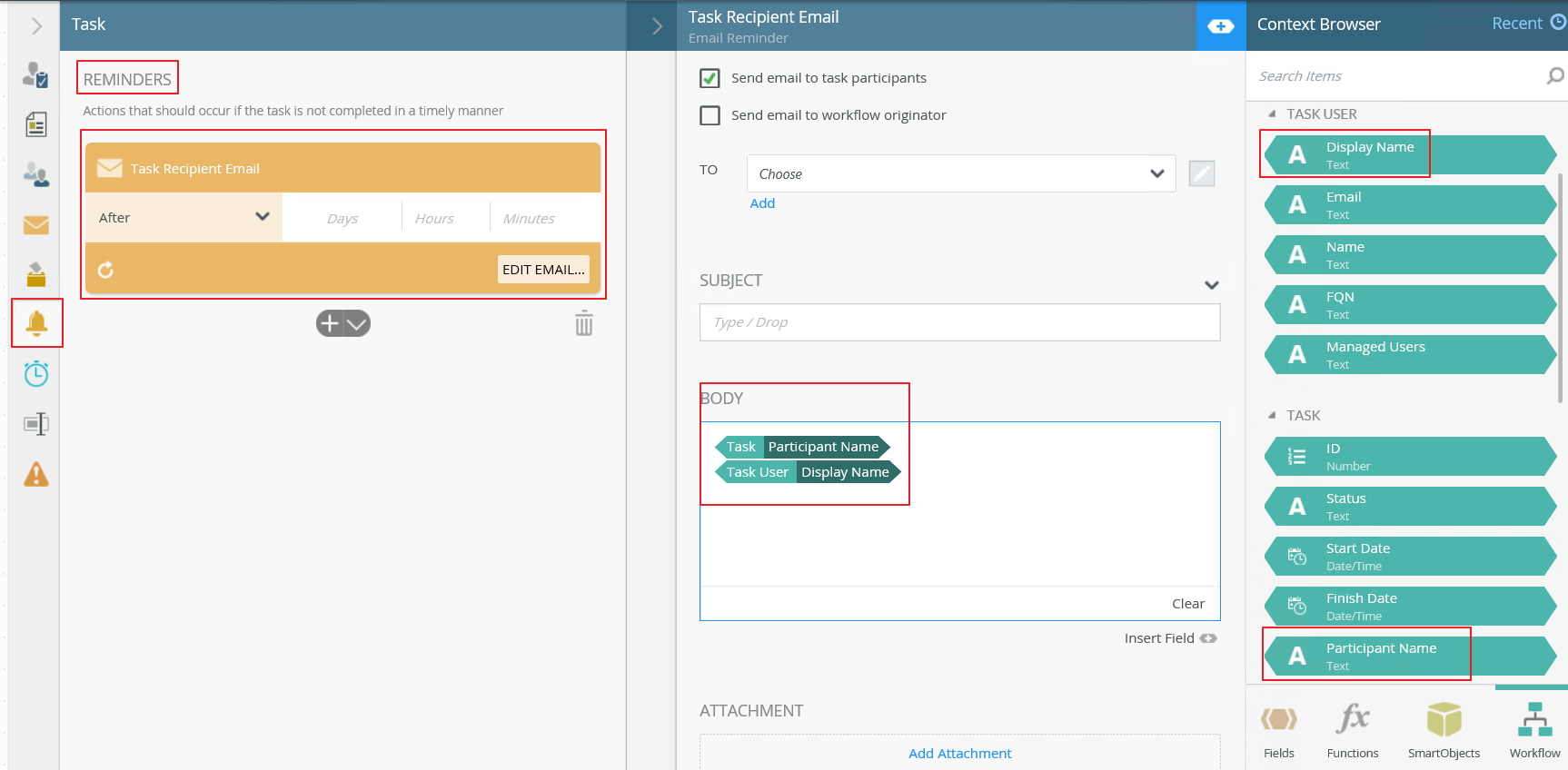 Resolution
The developers have identified this as an issue within the product, and it will be resolved in
a future version of K2
.