Cannot login to K2 Workspace application on mobile devices with error: "Username or Password incorrect (401)"




This article was created in response to a support issue logged with K2. The content may include typographical errors and may be revised at any time without notice. This article is not considered official documentation for K2 software and is provided "as is" with no warranties.
Issue
Some users cannot login to K2 Workspace or the K2 mobile application on iOS or Android devices if the password contains a semicolon(;) character. The error as per the mobile logs: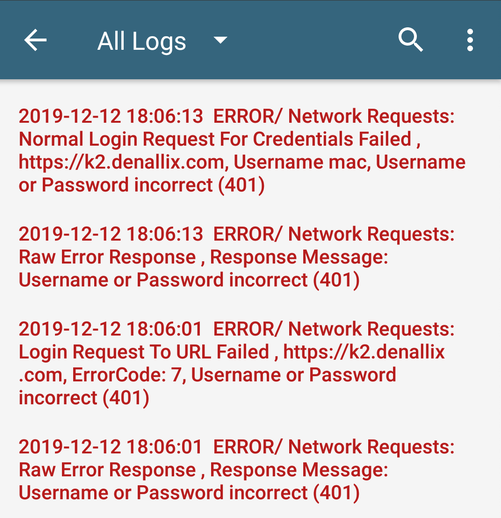 Error/Network Requests: Raw Error Response, Response Message: Username or Password incorrect (401)
Symptoms
The issue appears with passwords containing a semi-colon. If the password does not contain a ";" semi-colon, login is successful.
Resolution
The workaround would be to change the password and to remove the semi-colon from the password.
Please note! The following characters should not be included in passwords:

1. Two consecutive commas (,,)
2. Equal sign (=)